China's Move for Australian Coal Threatens Thailand's Power Supply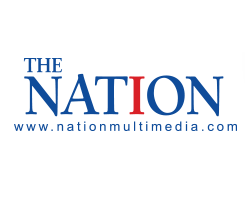 By Elizabeth Smith


May 12, 2017 - China-backed coal mining company Yancoal Australia Ltd is poised to acquire Coal & Allied, one of Australia's largest coal producers, following approval from Australia's Foreign Investment review Board last month. Rio Tinto has agreed to sell the business for Bt63.34 billion.


However, Yancoal's ties to Chinese state-owned enterprises are causing concern in the mining industry that the acquisition might give China a high level of control over strategic infrastructure and coal exports in Australia, including those to Thailand.


Yancoal is a subsidiary of Yanzhou Coal Mining Co, which is 56 percent owned and controlled by a Chinese state-owned enterprise, Yankuang Group.


Yancoal has struggled to source external investment outside China and subsequently relies significantly on its parent companies financially. In 2013-2016 Yancoal's reported financial results showed losses before tax of Bt21,379 million.


A state-owned company is not bound by market forces and what is best for the company – it can also make non-commercial decisions to support state objectives. The Chinese state has previously shown it is willing to manipulate markets to further its own national interests – such as the massive subsidies for the Chinese steel industry.


This takeover deal creates risk of Chinese state intervention in Australia's coal mining industry, which could disrupt supply to Thailand. It would give China significant control over the Port of Newcastle, critical infrastructure in Australia and the largest coal export terminal in the world. This gives China control over Australian coal exports, with the power to raise prices or limit export volumes.


One of Coal & Allied's biggest clients is BLCP Power Ltd in Thailand. BLCP Power is jointly owned by BANPU, a coal miner, and EGCO which is controlled by the Electricity Generating Authority of Thailand. The deal requires approval from BLCP before it can go ahead, showing the potential impact on Thailand's access to coal from Australia.


It is clear that Yancoal's acquisition of Coal & Allied is part of China's ambitions to expand its influence in Southeast Asia.


This will give it the power to either increase energy insecurity in a country already suffering from power outages, or increase coal prices in Thailand as the Thai economy grows.


It is essential that Thailand retains access to independent sources of commodities and energy resources from Australia. Power outages and rising costs (electricity prices for families will rise 4 percent this year and power shortages could cost the economy Bt1.13 trillion) are impacting the Thai people.


China is committed to expanding its reach in the region, and understands the role the Yancoal deal will play in building its influence. Yanzhou, Yancoal's parent company, said that the deal "will be a major supplier to Japan and South Korea and Chinese enterprise will have a big say in negotiation and pricing in [the] Asia-Pacific seaborne coal market."