Empire Mine South of Craig, Colorado, Decommissioned, Reclamation Begins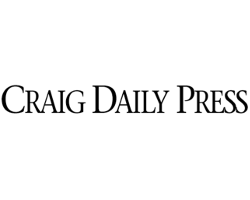 By Lauren Blair

May 13, 2017 - A landmark for travelers along Colorado Highway 13 south of Craig, the old Empire Mine, is changing shape as crews began dismantling structures from the long-defunct coal mining operation this week.


A sentinel of Northwest Colorado's coal mining history — notable to travelers for the large white tube that stretched over the highway — the former underground mine is being decommissioned by owner Peabody Energy.


"While Peabody did not operate the mine, the coal mine reclamation project will be ongoing through the summer and into the fall, and is part of Peabody's commitment to return coal mined lands to beneficial use," said Peabody spokesperson Charlene Murdock in an email.


Crews work on deconstructing a network of conveyors at the old Empire Mine site Thursday morning. Travelers along Colorado Highway 13 may notice that the white tube that was used to transport coal across Colorado Highway 13 — and was a conspicuous landmark as it bridged the road — has been removed.


Formerly owned by the Silengo brothers, Empire Energy was formed in 1969 to purchase the brothers' namesake operation, according to newspaper archives provided by the Museum of Northwest Colorado.


"It's kind of an icon when you think about it because it does have a lot of history," said Moffat County Commissioner Ray Beck, who can remember going to the mine monthly to read the meter when he worked for Yampa Valley Electrical Association decades ago.


The mine was once a big employer for Moffat County residents, with a staff of more than 200 before before it ceased operations in 1995, according to previous reporting by the Daily Press.


The closure came a few years after miners went on an 11-month strike, one of the longest in Colorado history. They were protesting a new contract that would have made them pay a portion of their health care benefits, the Daily Press article said.


Peabody purchased the shuttered mine from RAG Coal International in 2004 and considered re-opening the mine, according to Daily Press reporting in 2005, but it never became operational again.


Murdock could not say how much coal remained in the ground at the mine nor why Peabody opted not to re-open it. Empire's coal reportedly had a lower BTU (British thermal unit) rating than that of neighboring mines, according to the 2005 Daily Press article, making it less valuable.


Peabody — which also owns and operates Twentymile Coal Company, an underground coal mine in neighboring Routt County — declared bankruptcy in April 2016. Murdock could not provide details about whether the timing of Empire's decommissioning and reclamation efforts were related to the bankruptcy.


The company has hired a contractor to complete reclamation work on the old mine site "and restore the lands for reuse," Murdock said. "The work includes removal of structures that are not viable for future beneficial use, the rail spur and conveyors."


Some structures may remain at the site if they're deemed useful, she said. For Beck, the change brings about sentimental reflections on the area's long ties with the mining industry.


"To drive out there and not see it is going to be like, there's something missing here," Beck said. "It's become part of our county, it's become part of our environment."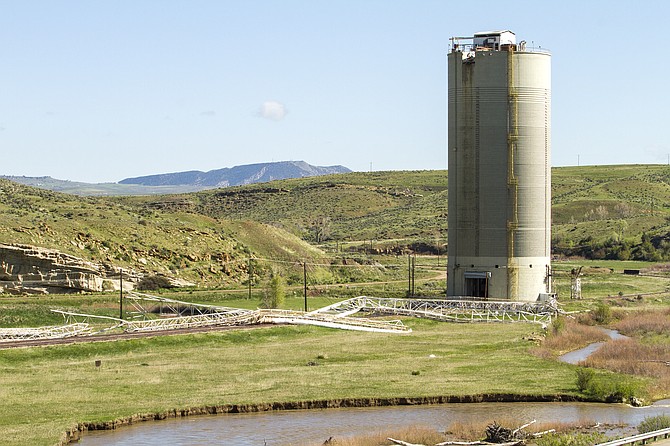 Contractor crews began deconstructing the old Empire Mine site this week on Colorado Highway 13 south of Craig, including removing the conveyors that transported coal across the highway and into the coal silo, pictured here.
Photo by Lauren Blair