Southwest Virginia's Pocahontas Exhibition Mine Opens for Season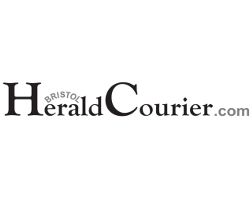 May 13, 2017 - Smoke billowed from the Pocahontas Exhibition Mine in Southwest Virginia as it officially opened Friday.


It was part of the effect used by the Department of Mines, Minerals and Energy to provide a simulated accident for students from Tazewell County, VA schools.


For the third straight year, the DMME took part in the mine's opening along with the state Department of Forestry and other agencies.


After cheering as the mine rescue team brought DMME employee Gary Brown safely through the smoke to the surface, the students broke into groups for tours.


They learned science, history and other facts as they made their way on guided tours through the mine. They also learned about electricity and the environment.


"We are happy to invite our students to what we hope proves to be another record-breaking season at the Pocahontas Exhibition Mine," said Mayor Ben Gibson. "DMME is here with us for a third season and we're grateful for their partnership in keeping our mine safe and providing valuable information to Tazewell County students"


The Pocahontas Exhibition Mine is the only one of its kind in Virginia. Located in the town of Pocahontas in Tazewell County, the mine takes visitors underground to see how coal was produced in the 19th century. The 13-foot coal seam was first mined in 1882 and an operation remained there for 74 years. Pocahontas coal also once fueled the Navy.


In addition to volunteering to be trapped in the mine, Brown brought his mule and talked to the students about ponies, mules and dogs that were used to haul coal from the mine to the surface. They also saw artifacts from mining history and a working model of the preparation plant.


"DMME is committed to preserve the rich history of coal mining in Virginia found at the Pocahontas Exhibition Mine," said Deputy Director Butch Lambert. "The mine is the only of its kind in the Commonwealth and we want to secure future generations can come here to learn the importance of this mine and other coal mines across the state."


The forestry department presented a variety of apple and river birch trees to the town for planting at various sites.


Students from Abbs Valley Elementary and Graham Middle School attended the event. In addition, a class from Virginia Beach visited the exhibition mine via Skype.