Australia's Cyclone-Hit Coal Exporters Face Long Port Queues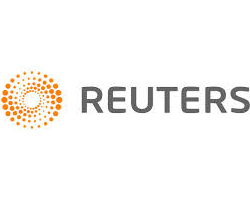 May 14, 2017 - Vessels loading coal from Australia's cyclone-hit Bowen Basin will face "significantly longer" port queues when the key Goonyella rail line returns to full capacity in the second half of May, a miner said on Wednesday.


The delays mark a slow return to normality since shipments from the world's largest coking coal export region were disrupted by Cyclone Debbie in March and prices spiked as steelmakers turned to the spot market for supplies.


"Vessels arriving offshore in June are unlikely to load coal until July, given port queues will be significantly longer as a result of increased demand following Tropical Cyclone Debbie," Stanmore Coal Ltd said in an operational update.


Thomson Reuters Eikon data shows 42 ships waiting outside Hay Point, the terminus of the Goonyella line, mostly waiting to load coal. That is more than double the usual queue, a shipping agent who did not want to be named as he is not authorised to talk to media told Reuters.


More than 25 mostly coal-carrying vessels are lined up at Gladstone port further south, data shows, though that is down from a traffic jam of more than 40 vessels last month, the agent said.


Stanmore Coal also said that speed restrictions on the Goonyella line are expected to be lifted in the second half of May.


Network operator Aurizon Holdings' was not immediately available for comment, but had previously forecast a return to full-capacity on its four coal rail systems in Queensland state at the end of May at the earliest.


The railway stoppages had left steelmakers, who had run down stockpiles, scrambling for supplies and boosted sales for Australian miners further south, such as Whitehaven Coal Ltd, whose mines were unaffected by the cyclone.


Spot coking coal prices surged by more than $100 to above $300 a tonne after cyclone Debbie, but have since receded to just under $200 a tonne.


Separately, South32 Ltd, whose mines are about 1,500km (900 miles) south of the cyclone's path, on Wednesday cut production guidance of coking coal in FY17 by 10 percent.


The company said it suspended work at its mine in Appin owing to elevated gas concentrations and that the stoppage would immediately hit sales because of low inventory levels.