German Coal Versus Gas Margins Remain in Favor of Coal on Low Carbon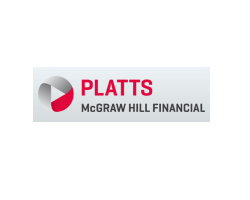 May 15, 2017 - Profit margins for coal-fired power plants to produce electricity for delivery in Germany next year have risen to a 2017 high despite outright power prices falling to their lowest level since early April with coal and EUA carbon prices falling even stronger, S&P Global Platts data showed.


The German year-ahead clean dark spread (CDS) for a 35% efficient coal plant rose to Eur0.76/MWh (83 cents/MWh) and has remained in positive territory for over a month after generation margins for older coal plants turned negative at the start of the year, the data showed.


At the same time, the German year-ahead clean spark spread (CSS) for a 50% efficient gas-fired plant improved to minus Eur5.07/MWh, with the spread between the oldest coal plants and modern gas plants remaining around Eur6/MWh after shrinking to Eur1/MWh last November, which was its narrowest since 2011.


The gap between older coal and modern gas generation margins in Germany was Eur20/MWh three years ago with most gas plants uneconomic to run, but changes to the global supply-demand balance have narrowed that gap with modern gas plant increasingly pricing the oldest coal plants out of the market.


However, average efficiencies for the German coal plant fleet have also improved with 7 GW of highly-efficient (45%) coal plants coming online over the past years, while the most recent coal closure was at a plant with around 38% efficiency (Voerde).


Generation margins for the modern fleet of German coal plants - the CDS with 45% efficiency - were pegged at Eur6.05/MWh, also the highest this year and above levels in the second half of 2016 amid a sharp rebound in global coal prices.


Front-year coal into Europe fell to $63/mt Thursday, its lowest since March, while the euro remained near a six-month-high against the dollar at $1.09.


EUA carbon allowances, meanwhile, dropped below Eur4.40/mt for the first time this year with lower carbon prices favoring more carbon-intensive coal-fired power plants.


Coal keeps dominating the German power mix, but gas's share is set to rise with gas plants registering the biggest gains across conventional power plants in the first quarter, but were down year on year in April for the first time since last year's strong recovery.


According to the BDEW's annual power plant list, some 15 gas-fired power plant projects with a combined capacity of 8.7 GW were awaiting their final investment decisions.


However due to the continued negative framework conditions, question marks remained over some investments into new gas-fired power plants, the BDEW said.