NSW Minerals Council Pushes for More Funding for Clean Coal Technologies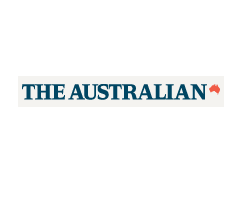 By Joe Kelly


May 16, 2017 - Australia's mining sector is pushing for more funding for the development of clean coal technologies as Westpac is challenged over whether its climate change policy would force major coal-fired power stations and mines into banking overseas.


The NSW Minerals Council will reveal today that it is seeking a 12-month ban on all new red-tape costs, a boost for exploration investment and the streamlining of all existing fees and levies.


It is also arguing for the state government to examine how a High Efficiency Low Emissions (HELE) coal-fired plant could help secure a reliable electricity network.


In its budget submission, the NSW Minerals Council urges the state government to use a $100 million coal innovation fund to look at the option of developing HELE power plants with chief executive Stephen Galilee talking up the benefits of delivering a "low-carbon electricity network at the lowest possible price."


The federal government has also flagged the prospect of a new coal-fired power station in Queensland receiving funding from the $5bn Northern Australia Infrastructure Facility — a prospect being canvassed by Resources Minister Matt Canavan.


Speaking ahead of the June 20 NSW budget, Mr Galilee said it was critical for the state government to provide greater support for minerals exploration to "fund the mines of tomorrow" noting the outlook for coal was strong given the lift in commodity prices.


"With exploration spending in NSW down, there's a real risk that when our current mines cease operating there will be nothing to replace them, with devastating results for jobs in regional NSW," he said. "Other states have identified this risk and are taking steps to support exploration, and the NSW Government must do the same."


The push for a greater focus on coal-fired power generation and mining exploration came as conservative think-tank, the Institute of Public Affairs, attacked Westpac over its new climate change policy in a research brief.


Westpac has proposed tougher criteria for the financing of new coal projects and a reduction in the emissions intensity of the power generation sector — drawing a sharp rebuke from the government.


Brett Hogan, Director of Resarch at the IPA, warned that, if the Westpac climate policy was adopted by all financial institutions and applied to current projects, "most of Australia's current coal-fired power generators and energy coal export mines would need to bank overseas."


"This is economic lunacy," he said. "If Australia's four major banks choose to not fund new coal-fired power, there are a number of other institutions in Asia, Europe and the Americas that would snap up the opportunity. Activists are bullying our banks into economic self-harm."


The IPA brief notes that 1015 supercritical or ultra-supercritical coal generators are already in operation worldwide and a further 1231 are planned while coal will continue to be the world's leading source of electricity in 2040 — even if countries adhered to their Paris climate targets.