Southwest Asia Can Accelerate Achievement of Paris Agreement Goals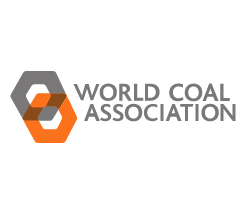 May 17, 2017 - Investing in low emissions coal plants in Southeast Asia would reduce more emissions than the transition to renewables in Europe, according to a new report by the ASEAN Centre for Energy (ACE) and the World Coal Association (WCA).
The report, ASEAN's Energy Equation - the role of low emission coal in driving a sustainable energy future, is the first comprehensive cost-benefit analysis of climate and energy policies, and sustainable development opportunities that cleaner coal technologies provide to a region that is looking to coal to fuel its growing economy.
Climate finance for low emissions coal would reduce emissions equivalent to 1.3 billion tonnes in the next 20 years, a reduction equivalent to annual emissions from China, the United States and the EU - the top three CO2 emitters- combined.
This single action could accelerate the achievement of global climate objectives without sacrificing economic and social development needs in the region.
Over the next 20 years, ASEAN will require 800 terawatt hours of additional electricity each year. To generate this capacity from renewables alone would require an additional $500 billion capital investment in ASEAN economies- 50 times the annual GDP of Laos. In contrast, low emissions coal is more affordable and at the same time reduces emissions.
"Efficient coal generation reduces more CO2 than renewables for each dollar invested," says WCA Chief Executive Benjamin Sporton. "It is important to inject realism into the debate on how to reduce emissions across Asia. There is no question that cleaner coal is the lowest cost option among all available low-carbon technologies in ASEAN- a region that is rapidly urbanizing and industrializing. Coal is forecast to be an essential part of ASEAN's economic growth. This reality means that it is only logical that the rapidly industrialising and urbanising economies of Asia that are choosing to use coal do so with the lowest emissions technologies."
"The findings of this report are key to the energy policies of ASEAN Member States," notes ACE's Executive Director, Dr. Sanjayan Velautham. "With about 100 million people without electricity, the delivery of affordable, reliable and sustainable electricity is crucial to ASEAN's predicted economic growth. That's why, we at ACE believe that modern coal technologies are essential in ensuring that coal is used in a sustainable way that will balance economic needs with climate obligations."
Key Findings
If ASEAN shifts its coal capacity to a modern fleet (mainly supercritical technology) by 2035, the region would reduce cumulative emissions by 1.3 billion tonnes- equivalent to the annual emissions from China, United States and the EU (top three CO2 contributors) combined.
This shift would also mean that new power stations in ASEAN could be CCS ready too.
Investment to ensure an efficient coal fleet in Southeast Asia is vital for global climate ambitions.
Southeast Asia requires an additional 800 terawatt hours (TWh) of annual electricity generation between 2020 and 2035.