NIOSH Mine Safety and Health Technology Innovations Award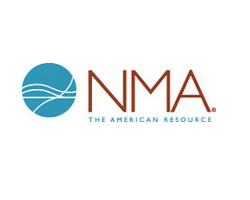 May 19, 2017 - Established in 2012, the National Institute for Occupational Safety and Health (NIOSH), Mine Safety and Health Technology Innovations Award, is presented annually to companies that "have made an extraordinary effort to apply technology in innovative ways, above and beyond mandatory requirements, to improve mine worker safety and health."
This year, the award will be presented at the safety awards dinner on Nov. 6 in Washington, D.C. A description of the award and information on applying can be accessed here.
The application deadline is August 1, but NIOSH advises that they would welcome receiving entries as soon as possible.
We strongly encourage you to consider joining the previous winners to highlight and share the innovations you've implemented to drive safety and health improvements in mining.