Largest Coal Plant in the Western US Has a Fighting Chance of Survival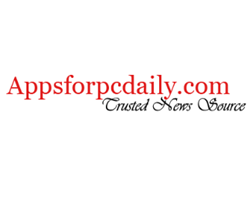 By Floyd Cook
July 2, 2017 - US Secretary of the Interior Ryan Zinke said Navajo and Hopi workers have a "fighting chance" to keep their jobs at the coal plant and the mine that supplies it.
The Bureau of Reclamation owns a 24 percent stake in the 2,250-megawatt project that sits on Navajo land in northern Arizona, giving the federal government deep interest in finding a resolution - especially in light of President Trump's vow to aid the USA coal industry however possible and stop mines and coal-fired plants from closing. This allows NGS and Kayenta Mine operations to continue in the near-term without interruption, and allows more time to find new ownership for NGS. Tribal leaders have appealed to the administration for help, and U.S. Interior Secretary Ryan Zinke has said the agency's looking at all options to save it.
In March Breitbart News reported that NGS and the Kayenta Mine directly and indirectly provided 3,100 jobs and $180 million in annual income to workers and their families.
The Navajo Nation on Tuesday approved a lease extension of the Navajo Generating Station (NGS) through 2019, temporarily heading off a catastrophic closure that would've left hundreds without jobs and nearly certainly would've led to the shuttering of Peabody Energy's nearby Kayenta Mine that supplies the facility.
NGS is jointly owned by the U.S. Bureau of Reclamation, the Salt River Project, the Arizona Public Service Commission, Tucson Electric Power Company and NV Energy.
The owners announced in February they would close the plant because cheaper power generated by burning natural gas is readily available.
The Trump administration, however, could also end up buying out other NGS shareholders, or it could work to keep utilities on board.
Mike Hummel, deputy general manager of SRP, said the new agreement "provides meaningful benefits for all involved and creates a path forward during this challenging transition".
Either way, it's a hard sell given the costly environmental compliance NGS faces going forward.
Absent the agreement, as decided earlier by its four utility owners, one of the largest coal-fired generation facilities in the West would have been shuttered at the end of this year. The plant already added $1 billion worth of environmental controls in the last two decades.
Earlier this year, the plant's owners made a decision to extend operations through the end of its current lease in 2019, rather than close it later this year - provided the necessary agreements could be reached with the Navajo Nation to allow decommissioning activities to take place after 2019.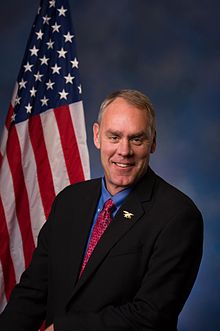 Ryan Zinke