Uzbekistan to Modernize Coal Industry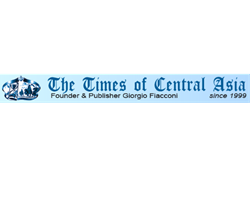 July 3, 2017 - Uzbekistan President Shavkat Mirziyoyev has approved the Program for Further Development and Modernization of the Coal Industry until 2021, the Jahon information agency reported.
The document was approved due to serious shortcomings revealed in the work of the Uzbekugol (Uzbek Coal) company, such as the inefficient operation of equipment, weak production discipline, and delays in modernization of capacities and implementation of investment projects.
According to experts, this led to a significant decline in the performance of the industry over the past five years.
President Mirziyoyev assigned to develop by the end of August integrated measures to achieve target parameters for stripping and coal mining for the next five years, and specific 'road maps' for each investment project in the industry. They should stipulate mechanisms for the introduction of modern technologies and equipment with an eye to the best international practices that ensure a reduction in the cost of coal mining and mining safety.
The President placed a particular emphasis on the implementation of two new investment projects on the construction of the Angren and the Nish-Bash mines. Their total cost exceeds $340 million. Therefore, Uzbekistan intends to attract investments from international financial institutions and foreign government financial organizations.
In order to accelerate the upgrade of existing facilities, President Mirziyoyev exempted the coal company from customs payments for imported mining and transport equipment, technological equipment, vehicles, materials, spare parts and components, software, technical and project documentation which are not produced in the country, until December 31, 2021.
The program assigns a big part to staff training for the coal industry. The Ministry of Higher Education and core agencies are assigned to determine a list of subject areas and specialties the industry needs, indicating specific universities and colleges that will be engaged in the training of new staff, by the end of August.
It is also planned to seriously revise educational standards, curricula and programs, taking into account modern requirements and international experience, with mandatory training, practice and internship at enterprises of the industry.
In 2016, coal production in Uzbekistan increased by 125,000 tons and amounted to 3.9 million tons.