Coal Will Not Be Ruled Out, Says Prime Minister of Australia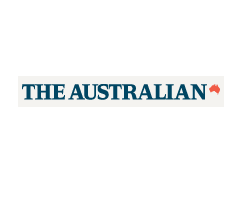 By Geoff Chambers and Rosie Lewis
July 3, 2017 - Australian Prime Minister Malcolm Turnbull has refused to rule out federal government support for new clean coal-fired power stations to help drive down record energy bills.
The Prime Minister yesterday welcomed a report, compiled by energy sector specialists GHD and Solstice Development Services, which revealed the construction cost of a 1000MW ultra-­super­critical power plant could be $2.2 billion.
The report, commissioned by the Minerals Council of Australia, also said high-efficiency, low-emissions (HELE) coal-fired power ­stations would deliver the cheapest electricity available on the ­national energy market.
Mr Turnbull said his government's energy policy was "governed by economics and engineering".
"We take an all-of-the-above approach to technology. We will ensure that as older coal-fired power stations shut — because they're too old, they've done their service — we are going to make sure that we have adequate baseload power and we will be looking to ensure that it comes from whatever are the most cost-effective sources," he said.
"That can include clean coal, advanced coal-fired power stations. It can include renewables. It can include gas. It can include hydro."
As energy bills rose up to 20 percent across the nation at the weekend, Mr. Turnbull said his government would deliver "affordable and reliable electricity".
Minister for Resources and Northern Australia Matt Canavan said the Coalition was focused on "keeping the lights on, keeping power prices low and reducing emissions".
"We are technology neutral. There's a role for any type of power generation that can keep our economy moving and lower emissions. Plenty of other countries are using advanced coal technologies, including high-efficiency low-emissions coal-fired power," Senator Canavan said.
"As one of the world's largest exporters of high-quality coal, it makes no sense for Australia to turn its back on the option of HELE coal, just for ideological anti-coal reasons."
The Queensland senator said the Northern Australia Infrastructure Facility (NAIF) could potentially be used to help drive jobs and new investment.
"Given a coal-fired power station could support new jobs and new investment, it makes sense for a project like that to be considered by the NAIF if there's an application,'' he said.
Environment and Energy Minister Josh Frydenberg said "business as usual" was not an option because that would deliver "higher prices and a less stable system".
Mr. Frydenberg said the government's priority remained ­"affordable and reliable energy for Australian households and businesses, while meeting our international commitments".
NSW Nationals senator John Williams backed a government-funded coal-fired power station as a possible solution to rising electricity costs, saying the renewable energy target was "costing us a ­fortune". "We need baseload power, whether it be coal or gas, to keep the wheels turning and in my opinion if it means government doing it so be it,'' he said.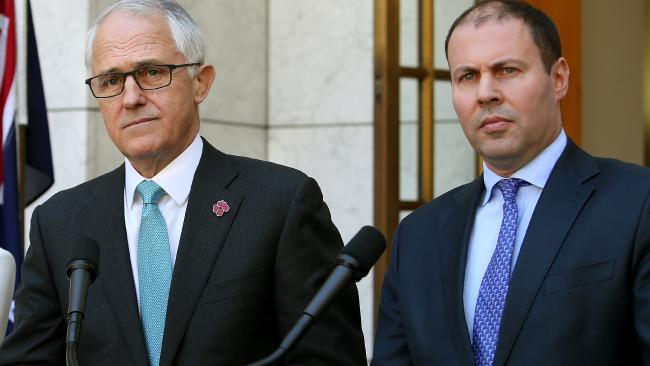 Malcom Turnbull and Josh Frydenberg