First Coal Sales From Blair Athol in August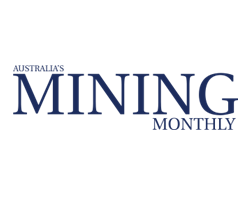 By Lou Caruana
July 4, 2017 - Terramin is recommissioning its Blair Athol coal mine in Queensland, Australia and is on track to deliver first sales in August and will then quickly ramp up to the 2 million tonne per annum annualized rate in early Q4 2017.
Terramin will also acquire the Coal Handling and Preparation Plant currently located on site at Blair Athol site from Sedgman. That will enable it to meet customer requirements in various segments of the thermal coal market.
Link Mining Services has been appointed contractor for the recommissioning and ramp up to full production.
Link managing director Brad Marshall said the dragline had been operationally tested and was in the process of being brought up to full production levels with the existing spares on site.
"The operation has been progressively recommissioning the remainder of the mobile fleet and bringing all of these online ready for operational activity," he said.
"The CHPP has been fully assessed and a recommissioning project commenced to ensure it will be online and operational for the first scheduled coal wash."
The company said it could confirm strong interest in the Blair Athol coal brand from both export and domestic markets and is confident that the first 12 months sales would be comfortably filled.