Long-Term Future for Coal Unclear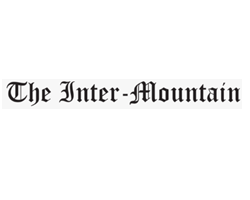 By Casey Junkins
July 5, 2017 - U.S. electricity producers burned about 110 million tons of West Virginia coal in 2007, but that number fell by 60 percent to about 44 million tons by 2016, according to a new West Virginia University report.
The study, assembled by the university's Bureau of Business and Economic Research, also shows the decline in West Virginia coal used for making steel and other metals fell from about 20 million tons in 2007 to 8.3 million tons last year.
Industry leaders and labor representatives agree the Mountain State's coal industry is not what it once was, but are encouraged by production increases during the first three months of 2017. Still, in a state that so heavily depends on coal to balance its budget — as well as to employ thousands of residents at salaries that can average $60,000 per year to start — the long-term outlook depends on two major factors — federal and state environmental regulations and the increased use of natural gas and renewables for generating electricity.
"As long as natural gas is less expensive to use as a fuel to generate electricity, utilities will continue to switch to it. I don't think any president is going to advocate manipulating the energy market to affect that," Phil Smith, spokesman for the United Mine Workers of America, said.
Both Robert E. Murray, chairman, president and CEO of Murray Energy Corp., and Bill Raney, president of the West Virginia Coal Association, praised President Donald Trump for issuing an executive order halting the Obama administration's Clean Power Plan. However, they acknowledge the situation remains challenging.
"I see no fundamentals that tell me the coal industry will improve in the next few years," Murray said. "It's going to be flat. … Our president has said he is going to bring back jobs. If he brings back jobs in factories and manufacturing, that will increase demand for coal."
"Manufacturing is down, and that hurts demand for electricity," Raney added. "We need more demand."
Production and Exports
According to Raney, West Virginia coal companies produced about 25.6 million tons during the first three months of this year. This puts the state on track to improve on the approximately 80 million tons mined during the whole year in 2016.
This seems to fit the projections of WVU professor Brian Lego and Bureau of Business and Economic Research Director John Deskins, who believe the state will yield about 89 million tons this year.
That figure, however, will fall below 80 million tons per year by 2030, they believe.
"Over the short term, however, healthier demand and tighter supplies on global metallurgical coal markets will provide a lift to production from some southern West Virginia mines. At the same time, thermal coal output from highly-productive mining operations in Northern West Virginia should hold steady," Lego said. "Furthermore, domestic use of coal in industrial applications is expected to pick up through the end of 2018, due in large part to an uptick in steel production."
As recently as 2011, southern West Virginia mines accounted for well over two-thirds of coal produced within the state.
By mid-2015, however, mines in the northern part of the state began to surpass those in the southern counties.
While most northern West Virginia mines are underground operations, many in the southern portion are surface mines that rely on the technique of mountaintop removal. Industry leaders have said much of the coal in the southern part of the state is more difficult to extract than is the coal in the northern portion.
Murray operates five large underground mines in West Virginia, along with the Century Mine in Ohio, as well as mines in Pennsylvania, Illinois, Kentucky, Utah and the nation of Columbia.
The Mountain State operations include the Ohio County Mine, the Marshall County Mine, the Marion County Mine, the Monongalia County Mine and the Harrison County Mine.
Murray said his company will likely mine about 72 million tons this year, with 69 million of that coming from his U.S. mines.
"Electricity costs around the world have skyrocketed," he said. "The export markets will be good for American coal."
Raney said 30-35 percent of coal mined in West Virginia is already exported to countries such as India, Brazil, Ukraine, the United Kingdom and the Netherlands.
"It's good. Some people are realizing they cannot do it with just so-called green power," Raney said.
"You cannot store sunshine at a power plant. You cannot store wind at a power plant. You cannot even store natural gas at a power plant. Coal is a solid hydrocarbon that can be stored at the plant," Murray added.
Impact of Natural Gas
Relatively low natural gas prices — partially attributable to fracking in the Marcellus and Utica shale — continue to allow the fuel to gain market share in electricity generation.
According to the U.S. Energy Information Administration, 2016 was the first year that natural gas led coal in terms of electricity, as 34 percent of the nation's power last year came from natural gas.
The agency also states that since 2002, U.S. power producers added 228 gigawatts of natural gas electricity, while only retiring 54 gigawatts — a net gain of 174 gigawatts.
By contrast, 53 gigawatts of coal fired power have shut down during that time, with only 20 gigawatts added — a net loss of 33 gigawatts.
Electricity producers have cited preparation for the Clean Power Plan and the Mercury and Air Toxics Standards, which the Obama administration sought to impose, as reasons for shutting down coal-fueled generating capacity.
Natural gas use and production can lead to pollution, but it will not yield similar carbon dioxide or mercury emissions.
American Electric Power plans to eventually switch its unit at the Cardinal Plant to run on natural gas, while there are tentative plans to build new natural gas generators in Marshall and Brooke counties.
"There has been a lot of research done on the co-firing idea. I suspect we'll see some of that," Raney said of plants that would use both coal and natural gas.
Employment
Even if natural gas can replace coal in terms of electricity generation, it probably will not replace the jobs the coal industry provides.
Unlike a coal mine, which requires a steady stream of labor to perform daily tasks, natural gas wells do not need usually need much attention once they are drilled, fracked and hooked up to a pipeline.
Raney said there are now about 12,000 direct coal miner jobs in West Virginia, along with a number of contract worker jobs at the mines.
He said due to the uptick in production, some of the coal companies are actually going to be looking to hire some workers.
Raney said the starting annual salary for a coal miner with no experience can be around $60,000.
"You just can't duplicate that in most areas of this state," he said.
Murray, who said he has about 6,500 employees, said the average salary for one of his miners is $90,000, including benefits and retirement.
"For where they live and for their level of education, that is a huge salary," Murray said.
Due to computers and mechanization, coal mines often do not need the number of workers they once did.
Part of the reason for this is the longwall machine, which rips through coal in underground mines in a way men with pickaxes and shovels could have only imagined.
"The Marshall County Mine has two longwalls," Murray said.
Although the industry continues to change, Murray said he believes Trump has given it some life.
He believes Trump "saved" 25,000 jobs by overturning the Clean Power Plan.
"I have the greatest respect for President Donald Trump in not only what he is trying to do, but what he has already done," Murray said. "He is doing the right things."