Simmons Equipment Company Teams Up with Coal Miner Exchange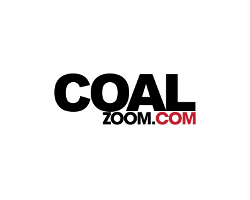 July 5, 2017 - It's now nine months since Coal Miner Exchange was acquired by the publisher, Coal News, Inc. and since that time, Coal Miner Exchange has been completely digitized and paired with CoalZoom, coal's foremost online newsletter. Realizing the benefits of internet advertising, manufacturers and suppliers of products and services are partnering in increasing numbers with both Coal Miner Exchange and CoalZoom. The latest company to join this growing family of advertisers is Simmons Equipment Company.
"We are excited to team up with both CoalZoom.com and Coal Miner Exchange in the marketing of our entire product line of battery and diesel equipment, as well as our rebuild and servicing capabilities," said Matt Simmons, President and CEO, Simmons Equipment Company. "The internet has no boundaries and we want to take full advantage of the experience and reputation in the industry offered by both CoalZoom and Coal Miner Exchange. Digital advertising is much less expensive and more effective than print and this is important at a time when our advertising dollars have to be spent so carefully and wisely."
Formed in 2005, Simmons Equipment Company is built on a long tradition serving the coal industry. The company's roots reach back to the original S & S Corporation, with Simmons Equipment Company founder Jack Simmons serving as Director of Product Development and later Executive Vice President with S & S. It was in 1968 that the S & S Corporation introduced its first battery-powered scoop and the company's dominance in battery powered mining equipment continued for the next 30 years. S & S became one of the most successful companies in the mining machinery industry with immensely popular battery tractor, scoop, and hauler models.
Today, based in Tazewell, Virginia, Simmons Equipment Company is proud to build on this legacy by taking advantage of the principles of quality and innovation that made S & S the market leader. Simmons Equipment blends together this wealth of experience with the latest tools in design software to develop world-class mining equipment. This results in user-friendly equipment that is easier to maintain and capable of holding up under the rigorous demands of underground mining conditions. Response to individual customer needs is of paramount importance and drives every decision within the company. Well-positioned for the future, Simmons Equipment expects excellent results from its exposure on the Coal Miner Exchange and CoalZoom websites and begins a long association with both digital publications.