Coal Comeback?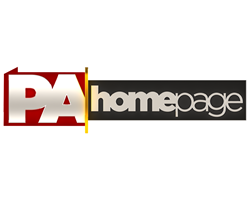 By Jayne Ann Bugda
July 6, 2017 - Is it a coal comeback or a simply a dirty business whose time has come and gone? The answer varies from person to person.
During the 2016 election season, then Presidential candidate Donald Trump said if elected the so called "war on coal"' would end.
Then-presidential candidate Donald Trump said it over and over again, coal was coming back.
Signs were seen all across coal country. They read "Trump digs coal.".
Now in the White House, President Trump is taking steps to pull back some of the regulations that those in the coal industry argue tied their hands.
Louis Pagnotti's family has been in the coal mining business for 80 years. He operates a coal mining and processing operation, Atlantic Carbon Group TLC, near Hazleton, Pennsylvania.
"First of all there is no deep mining. People do not go underground anymore and mine coal with a pick and shovel. We do it with heavy equipment. We excavate the old pits remove the coal and backfill that pit," said Pagnotti.
Pagnotti says there is a misconception by many people that coal can only be used as a fuel source.
He notes, "In the industrial market we see potential for Anthracite Coal in water filtration, steel making, sugar beet reprocessing. There's a lot of industrial uses for the carbon content of coal."
One of the largest coal mining operations in Northeastern Pennsylvania is located in Gilberton in Schuylkill County.
John Rich is cautiously optimistic that coal will get what he calls "a second look" from even the most staunch opponents of fossil fuels.
"Maybe give it a second chance maybe a little more open minded when it comes to the topic instead of shutting it down as a dirty mineral," said John Rich of Waste Management and Processing Inc.
Rich's company is also looking to market the coal for uses other than a fuel source. He believes the Trump administration can open doors to new markets.
"Oh, it's a positive outlook, everyone is optimistic about it excited for the next four years." Said Rich.
Congressman Lou Barletta has championed the use of clean coal energy.

"Because of the technology that exists today when it can capture the carbon and filter out the pollution from the carbon and collect it, that can be useful," Said Representative Lou Barletta, (R) Pennsylvania.
But environmental groups say hold on one minute.
"Well, there is no clean fossil fuel so when they say it's a clean coal it's a fallacy." said Scott Cannon.
Cannon is a member of "Action Together", an environmental watchdog organization.

"If you're serious about climate change you should be promoting renewable energy like solar and woind and not promoting fossil fuel," noted Cannon.
Cannon says Solomon's Creek in Hanover Township is an example of the scars that coal mining has left behind and fears that future mining will only do more harm to the environment.
"You can see the creek clean when it comes in on one side and as it hits this bore hole it turns orange from the mining chemicals in the ore that is down there. The creek is dead. No vegetation and no fish," said Cannon,
The biggest challenge to the coal industry in Pennsylvania in recent years is natural gas.
"The natural gas has overtaken coal in terms of an energy sources and that has changed the landscape of coal," said Senator Bob Casey (D) Pennsylvania.
Senator Casey says those impacted by that changing landscape must get the help they need to move onto other careers.
"We got to make sure that when people are displaced because of changes in the energy market changes in the economy that we reach out to the and make sure they can get a job and a path to prosperity," noted Senator Casey.
But there may still be new prosperity for the Commonwealth's coal industry.
Barletta recently secured a federal grant to do research in northeastern Pennsylvania on what's called rare earth elements found within coal.
If found in high enough quantities, those rare earth elements could create a brand new industry - from the waste of coal mining.
"Just recently they have found that rare earth elements in the coal that can be used for manufacturing cell phones as well as weapons for national security, " said Congressman Barletta.
So to bring it full circle the answer to the question as to whether this is a coal comeback or is it simply a dirty business can only come with the passage of time.