Seeking Value in the Coal Industry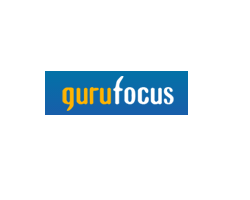 July 7, 2017 - Oklahoma-based Alliance Resource Partners LP (NASDAQ:ARLP), a $1.41 billion coal company, reported 11.7% year-over-year revenue growth to $461.08 million in the first quarter and an impressive 122% profit growth to $104.9 million resulting in a 22.8% margin compared to 11.5% in the same period last year.
The overall operating expenses fell by 1.24% or $4.43 million year over year. The company's bottom line rose even more after having its interest income, equity income of affiliates and other income multiplied by nearly 75 times to $5 million compared to last year.
As a result, net income in Alliance Resource limited partners or unit holders rose by 207% to $84.8 million while general partners' share of income increased by 2.1% to $20.15 million.
In addition, Alliance Resource also updated its per ton estimates for 2017 compared to 2016. For the full-year 2017, the company anticipates coal sales price per ton to be 11.0% to 12.0% lower, segment-adjusted EBITDA expense per ton to be 7.0% to 9.0% lower and segment-adjusted EBITDA per ton to be 14.0% to 16.0% lower, each compared to our full-year results in 2016.
"Alliance Resource started the year strong, posting increases to all of our major financial and operating metrics for the 2017 quarter.
"Operationally, we continued to benefit from recent efforts to reduce costs and minimize capital by shifting production to our lowest-cost mines. On the marketing front, we further strengthened Alliance Resource's sales contract portfolio by securing commitments for an additional 740,000 tons for deliveries through 2019 – including another 342,000 tons of 2017 shipments into the thermal and metallurgical export markets. We also recently completed our initial high-yield bond offering, successfully placing $400 million of senior unsecured notes due 2025 and garnering an industry-best corporate credit rating of Ba3/BB+. This financing provides Alliance Resource with a stable, long-term capital structure with ample liquidity and flexibility to execute our strategy. With expectations for generating strong cash flows while maintaining a conservative balance sheet and robust distribution coverage, we believe Alliance Resource is well positioned to once again consider gradually increasing distributions to our unit holders." – Joseph W. Craft III, president and CEO.
Valuations
Alliance Resource is undervalued compared to its peers. According to GuruFocus, the company had a trailing price-earnings (P/E) ratio of 4.57 times vs. the industry median of 15 times, a price-book (P/B) ratio of 1.24 times vs. the industry median of 1.36 times and a price-sales (P/S) ratio of 0.71 times vs. the industry median of 1.2 times.
The company also had 9.26% dividend yield with a 42% payout ratio.
Average 2017 revenue and earnings-per-share estimates indicated forward multiples of 0.77 times and 5.89 times.
Total Returns
Alliance Resource has failed to outperform the broader Standard & Poor's 500 index in the past five years having generated 1.52% (annualized) total returns vs. the index's 14.63% (Morningstar). So far this year, the company provided 11.92% total losses vs. the index's 9.34%.
Alliance Resource Partners
According to filings, Alliance Resource Partners is a diversified producer and marketer of coal primarily to major U.S. utilities and industrial users. The company began its mining operation(s) in 1971 and has grown through acquisitions and internal development to become the second-largest coal producer in the eastern U.S.
The company is managed by its managing general partner – Alliance Holdings GP, which holds a 0.99% and 1.0001% managing general partner interest in the coal company and an Intermediate Partnership (1).
In 2016, Alliance Resource sold 90.3% of its total tons to electric utilities, of which 100% was sold to utility plants with installed pollution control devices.
On Dec. 31, 2016, Alliance Resource had approximately 1.76 billion tons of coal reserves in Illinois, Indiana, Kentucky, Maryland, Pennsylvania and West Virginia. This compared to 1.5 billion tons and 1.8 billion tons in fiscal years 2014 and 2015.
Alliance Resource operates eight underground mining complexes in Illinois, Indiana, Kentucky, Maryland and West Virginia. In addition, the company also operates a coal loading terminal on the Ohio River at Mount Vernon, Indiana.
The company's mining activities are conducted in two geographic regions commonly referred to in the coal industry as the Illinois Basin and Appalachian regions.
In 2016, Alliance Resource produced 35.2 million tons (72% of which were derived from the Illinois Basin) and sold 36.7 million tons of coal (3). This would indicate year-over-year decline of 14.6% and 8.7%. In addition, overall revenue growth fell by 15%.
Alliance Resource had $50.76 average coal price per ton sold in 2016, which was lower than the $53.62 price in 2015. Nonetheless, the miner generated 38.8% (five-year high) operating margin* compared to 36.2% the year prior.
*Coal sales minus operating expenses and outside coal purchases multiplied by 100%.
Illinois Basin
In the first quarter coal sales including other sales and revenues from the Illinois Basin fell by 4.3% year over year to $275.6 million (58% of total unadjusted sales) and generated a segment-adjusted EBITDA (2) margin of 38.6% compared to 36.4% in the first quarter of 2016.
In review, the Illinois Basin segment revenue fell by 18.6% to in the previous fiscal year.
Appalachia Basin
In the first quarter, revenue in the region jumped 43.9% to $170.2 million (36% of total unadjusted sales) and delivered a segment margin of 43% compared to 31% in the same period last year.
In 2016 review, revenue in the area fell 7.9%.
Other and Corporate
Revenue in this segment jumped 21.6% to $30.6 million (6% of total unadjusted sales) and reported a segment margin of 53.8% compared to 16.8% the same period last year.
In review of fiscal year 2016 operations, revenue in Other and Corporate segment fell 26.7%.
Sales and Profits
In the past three years, Alliance Resource averaged a revenue decline of 4.3%, profit decline of 4.8% and profit margin average of 12% (Morningstar).
Cash, Debt and Book Value
As of March, Alliance Resource had $87.36 million in cash and cash equivalents and $624.5 million debt and capital lease obligations resulting in debt-equity ratio 0.55 times compared to 1.03 times the same period last year. As observed, overall limited partner's capital rose by $193.3 million year over year while overall debt and lease obligations fell by $355.7 million.
Of Alliance Resource's $2.2 billion 6.2% were identified as goodwill. The company also increased its book value by 20.6% to $1.15 billion.
Cash Flow
In the recent quarter, Alliance Resource's cash flow from operations rose by 120% to $177 million. Capital expenditures were $30.35 million leaving the company with $146.7 million in free cash flow compared to $48.9 million in the same period last year.
Of its free cash flow 36.3% were provided as distributions (dividends) to Alliance Resource partners. In the past three years, free cash flow payout averaged 61%.
The company also allocated $38.34 million in payments to debt issuance costs, lease obligations and revolving credit facilities.
Conclusion
As shown in the company-defined EBITDA, there is no doubt Alliance Resource can cut costs and achieve higher profitability despite the hard times being suffered in its industry. Having coal price per ton sold fall 2.52% on average in the past five years while generating 0.94% revenue growth in the same time period does indicate some resilience in the miner's ability to cope.
Zooming in to its fiscal 2016 operations indicates an interesting finding. Alliance Resource produced and sold less coal compared to 2015. Accompanied by a lower coal price, this caused the company considerable revenue reduction.
Further dissecting its filings indicated that the company, nonetheless, produced more medium-sulfur coal compared to low- and high-sulfur coal in that fiscal year alone (4). This could be the company's way of adapting to the natural gas competition it is experiencing brought by lowered price point in the latter.
Despite the hardships, Alliance Resource maintained an exemplary balance sheet with even lower debt compared to the same period last year while also having allocated cash flow payouts to unitholders prudently.
Meanwhile, six analysts have an average price target of $27.17 per unit – 43.8% higher than the share price of $18.9 (at the time of writing). Applying three-year averages of revenue decline and P/S multiple followed by a 25% margin indicated a value of $1.25 billion or $16.72 per unit.
In summary, Alliance Resource would be a speculative buy with about $25 per unit target price.