Electricity in Focus for Queensland, Australia Election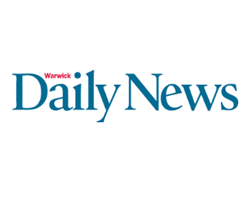 By Sophie Lester
July 10, 2017 - Skyrocketing energy prices will be a central talking point for the upcoming state election among Southern Downs candidates in Queensland, Australia.
LNP James Lister, One Nation's Josh Coyne and Independent Rob Mackenzie all pointed to unrealistic renewables targets driving up the cost of power for regional customers.
In the lead up to the election, Mr Lister said the LNP planned to realign the targets to reverse the trend and ease the burden on Queensland residents.
"Electricity prices are too high because of decisions government have made and can be reduced by things government can do," he said.
"Labor has set a 50% renewable energy targets by 2023 that means that within six years they want half of all energy in our state generated by renewals.
"At the moment it costs $170 per megawatt hour to produce electricity with wind, $140 per Mwh with solar, and $40 per Mwh with coal production.
"So the cost (of electricity) would rise under that target and also deters businesses from establishing in Queensland due to a government mandated limit on their industry."
Cr Mackenzie agreed electricity prices would be a major topic at the forthcoming election, as an issue affecting every Queensland taxpayer.
He said a shrinking workforce in the energy sector had also put extra pressure on the industry.
"The Labor Party need to get head out of the sand and realize cheapest way to generate electricity is still via coal power," Cr Mackenzie said.
"For regional voters particularly whether it's retirees trying to keep their house warm through winter or irrigators pumping water, power is a major impost.
"As an independent, I'd be lobbying whoever the government is at the time to look into the supply chain and why we have less people working in the power industry and less of a cost on generation but a greater cost on supplying energy."
Mr. Lister said while it was important to move toward renewable energy, current targets would negatively impact on employment opportunities as well as driving up prices further.
"The LNP will build a clean coal-powered fire station in Queensland and realign the renewable energy target," he said.
"We need to move toward sustainable energy but targets which curtail jobs and prosperity in the bush need to be looked at so we progress at a sensible rate to a renewable future.
"At the moment if you're a business or irrigator then your power bill has grown significantly in the past five years, but even though it's hurting their bottom line that cost can't just be passed onto consumers because they're also struggling.
"In places like Warwick, Stanthorpe and Goondiwindi it is a real threat to their business."
The renewed focus on energy prices comes after federal Member for Maranoa David Littleproud last week called on the Queensland Government to address high charges in the state.
Mr. Littleproud said skyrocketing energy prices needed urgent attention from the State Government.
"Queensland Labor's reckless rush to increase renewable energy from its current level of 4% to 50%, within six short years, will hurt Maranoa jobs and increase electricity prices for our most vulnerable," he said.
"Just last week the Queensland Energy Minister blamed farmers for high energy prices as Queensland's electricity prices rise faster than anywhere else in Australia.
"The Coalition proposes new high-efficient, low emission coal-fired power stations which cost $2.2 billion each - considerably less than $3 billion of subsidies handed out in renewable subsidies each year."