Rick Perry: Research Being Done at Pittsburgh Lab Gives Hopes to Families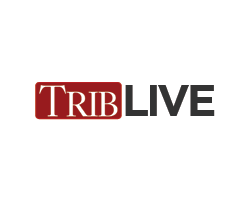 July 10, 2017 - Energy Secretary Rick Perry touted the work being done at a Department of Energy lab near Pittsburgh, Pennsylvania to find more efficient and economical ways to find, extract and use fossil fuels and mocked those who call the "science settled" on their usefulness, availability and byproducts.
After a Friday afternoon tour of the National Energy Technology Laboratory in South Park, one of 17 government-funded "national labs" within the Department of Energy, the former Texas governor said work from the lab had helped expand the possibilities for horizontal drilling and hydraulic fracturing for natural gas in shale, warding off fears that oil and gas extraction had reached their peak.
"I get a chuckle from folks who tell us 'the science is settled' on a particular area, whatever that may be," Perry said, recalling a speaker in 2005 who predicted that all the easily extractable fossil fuels had been found and production would decline.
Perry addressed about 250 people in a conference room at the lab, with dozens more watching via teleconference from other NECL labs in Morgantown and Albany, Ore.
Perry and his companion on the tour, U.S. Rep. Tim Murphy, R-Upper St. Clair, also praised work the lab was doing to identify and extract rare-earth elements from coal and coal byproducts. Between future applications of that technology and local petrochemical plants to create more products from natural gas, Perry said coal and gas will have uses beyond energy production.
"If we hadn't been looking at coal fly ash, we wouldn't have discovered that there were those rare-earth minerals we could extract from it," Perry said.
"The people in this Appalachian region... would've thought five years ago that maybe my way of life is finished, because government decided that coal was a bad thing," he said. "Coal is not a bad thing, and the work you're doing to find all of the alternatives is what gives hope to families."
He made no mention of the lab's research into carbon capture and storage, but he noted that coal-power technology they developed could be sold to India and China to build new coal-fired plants that are better for the environment. Perry has said he believes people are influencing climate change, but that he doesn't think carbon dioxide emissions are "the primary control knob."
Perry's visit comes a day after his tour of a coal-fired power plant in northern West Virginia, during which he suggested that energy supply will spark demand.
"Here's a little economics lesson, supply and demand: You put the supply out there and the demand will follow that," Perry said Thursday. "The market will decide which of these (energy sources) they're going to pick and choose."
Economists would typically describe higher demand as driving supply by increasing prices and encouraging businesses to provide more of the good or service to make more money. Adding more supply then acts to bring down the price.
As a parting gift Friday, NECL Director Grace Bochenek gave Perry a plaque with a piece of Pennsylvania coal attached.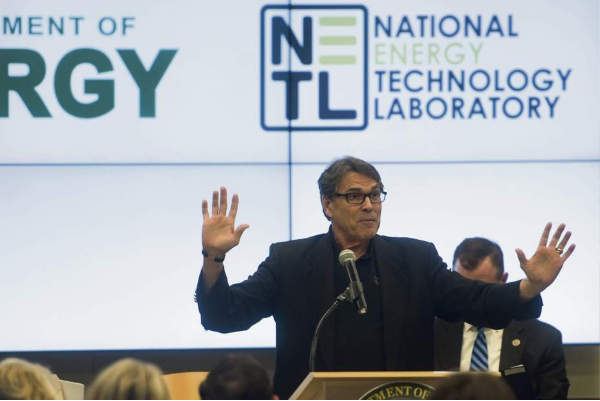 Secretary of Energy Rick Perry on Friday, July 7, 2017, in South Park, Pennsylvania.