CONSOL Energy Contemplates Total Coal, Gas Split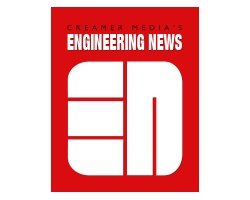 By Henry Lazenby
July 12, 2017 - The NYSE-listed stock of CONSOL Energy on Tuesday rose 6.6%, following the company's pre-market announcement that it would separate its coal and natural gas business units into two publicly traded companies.
CONSOL filed a registration statement with the US Securities and Exchange Commission to spin off a public company that would be in charge of the Bailey, Enlow Fork and Harvey coal mines, in south-western Pennsylvania; a coal preparation plant; the Baltimore coal export terminal; and undeveloped reserves in Appalachia and the Illinois basin, as well as other assets and liabilities.
The new firm will also take over CONSOL Energy's 25% interest in CNX Coal Resources Limited Partnership, a spin-out CONSOL competed in 2015, which holds a 25% interest in the south-western Pennsylvania mine complex.
The remaining oil and gas business will operate under a new name, while the mining company will trade under CONSOL Energy. Shareholders of the current CONSOL will get common shares in the new coal company.
"The spin-off will provide current shareholders ownership in two leading and focused companies, each positioned to capitalise on distinct opportunities for future growth and profitability," the company said in a statement.
The Pittsburgh-based energy company's business spin-out has been a long time in the making. CONSOL said in February that it was considering selling or spinning out its coal business as early as this year. A spin-off could reduce CONSOL's leverage ratio to a level that allows each business to stand profitably on its own.
CONSOL also announced that, effective August 2, David Khani will serve as CFO of the coal business, while Don Rush will assume the role of executive VP and CFO.
Following the separation, Nick DeIuliis will serve as president and CEO of the exploration and production business (E&P), while Rush will also serve as executive VP and CFO of E&P.
Further, Jimmy Brock has been appointed CEO of the coal business, with Katharine Fredriksen appointed president of the coal business.