North Dakota Senator Heidi Heitkamp Introduces Bill to Extend Coal Tax Credits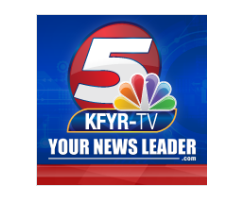 By Bo Evans
July 13, 2017 - Many in the coal industry say they have felt persecuted over the last decade as many have moved toward cleaner sources of energy like wind or solar. Wednesday, North Dakota Senator Heidi Heitkamp introduced a bill aimed at bucking that trend.
Tax credits have been extended to many renewable sources of energy, but now, coal could get the same treatment if they can meet the goal of reducing their carbon emissions.
Incentives to reduce CO2 released by coal plants already exist, but some say it's not enough.
"It's proven to be inadequate to really drive a lot of technology as it relates to carbon capture and carbon sequestration," said Sen. Heidi Heitkamp, D, N.D.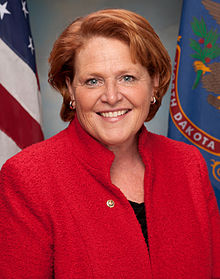 Heidi Heitkamp
Heitkamp introduced a bill today which would raise the available credit for captured CO2 from $20 per metric ton to $50.
"This is the last piece of the puzzle to allow us to turn CO2 into a profitable commodity let's prove the science and then let the free market take over," said Lignite Energy Council President Jason Bohrer.
There is no score from the congressional budget office on how much a tax credit like this would cost. Heitkamp says it could cost more if we miss this opportunity.
"You have to look at what not making this investment will mean in terms of the viability of responding to the concerns that people have about carbon but also making available a redundant reliable fuel source like coal," said Heitkamp.
Some coal proponents just want a level playing field.
"We can continue to incentivize solar and wind because they reduce CO2 but let's not forget about other technologies like that can also do the same thing," said Bohrer.
And they say if the money is there, they want cleaner coal as well.
The hope from the industry is these tax credits can lay the foundation for a new fleet of coal plants and technology that have a reduced impact on the environment.