Five Southwest Virginia Companies Increase International Sales by More than $2 Million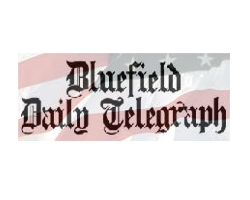 July 13, 2017 - Virginia Governor Terry McAuliffe announced Thursday that five companies in Tazewell County have graduated from the Go Global with Coal & Energy Technology (GGCET) program, a collaboration of the governor's office, Virginia Economic Development Partnership, and Virginia Coalfield Economic Development Authority as a result of the governor's 2014 energy plan.
"My administration remains focused on diversifying and building a new Virginia economy, which is especially important for Southwest Virginia and regions that have been hit hard by industry loss," McAuliffe said. "The Go Global with Coal and Energy Technology program provides an important vehicle for companies in the Commonwealth's coalfield region to expand into international markets. By exporting their coal and energy technologies, they are ultimately increasing their customer base and becoming less dependent on the coal sector. I congratulate the inaugural GGCET class from Tazewell County on these impressive results, and look forward to each company's continued success in both Virginia and the global marketplace."
McAuliffe said the two-year GGCET program was created in 2015 to assist coal and energy technology companies in the Virginia coalfield region with expanding their international business, and offers a powerful combination of resources provided by VCEDA and VEDP, along with professional services from expert, private-sector partners.
The Go Global with Coal & Energy Technology program is modeled after and linked to VEDP's award-winning Virginia Leaders in Export Trade program, according to the governor's office.
"The success of these five companies in the GGCET program demonstrates the important role that exporting and international trade play in diversifying and growing business right here at home," said Secretary of Commerce and Trade Todd Haymore. "The GGCET initiative has helped to increase the graduating companies' global sales exponentially in just two years, and has provided the tools to continue their expansion beyond the program."
The inaugural graduating class of GGCET companies recognized during an event in Richmond Wednesday include: AMR PEMCO, Ceramic Technology, Consolidated Steel, Simmons Equipment Company, and The PBE Group.
McAuliffe said these companies have seen impressive results from their newly acquired tools to successfully export products and services overseas. Collectively, the GGCET class increased their international sales by more than $2 million, representing an increase of 47 percent during their two years in the program.
"VCEDA was honored to partner and provide resources for the Go Global with Coal and Energy Technology program to assist these businesses in developing and increasing their export sales," said J.P. Richardson, chairman of the VCEDA board. "We are pleased with the success of the first group of our region's companies that participated, as these graduates are reporting success in researching, making contacts, developing relationships, and creating new international markets and customers."
According to the governor's office, the Commonwealth of Virginia exports more than $35 billion in goods and services annually. Exports of Virginia's products and services to the world are vital to the growth of the Commonwealth, supporting more than 230,000 jobs and generating $2 billion in tax revenue, McAuliffe said.
VEDP offers numerous programs to assist Virginia companies with selling into the global marketplace, and has a network of international market research consultants covering more than 70 countries around the globe.
The Virginia Economic Development Partnership was created by the Virginia General Assembly in 1995 to encourage, stimulate, and support the development and expansion of the economy of the Commonwealth. To accomplish its objectives of promoting economic expansion within the Commonwealth, the partnership focuses its efforts on business recruitment, expansion, and international trade.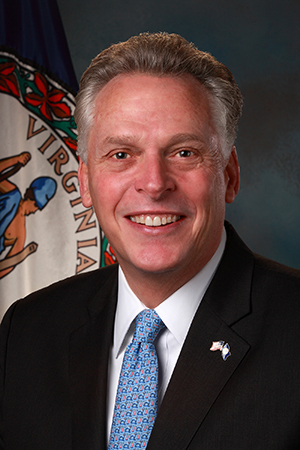 Terry McAuliffe