Op-Ed: The Salt Lake Tribune is Biased Against Murray Energy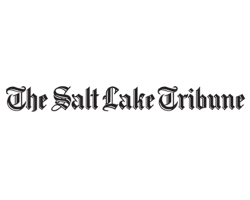 By Gary Broadbent
July 15, 2017 - Our experience with The Salt Lake Tribune over more than a decade has shown that this newspaper and its writer, Mr. Robert Gehrke, are more interested in creating biased, false news than in reporting the facts. Your article, "Coal Exec Bob Murray's Attacks on John Oliver Shouldn't Silence Critical Voices" clearly shows this.
It was Oliver, Time Warner, and Home Box Office Inc. that produced a blatantly false attack on Murray Energy and Robert E. Murray, not vice versa.
Further, referring to Murray as "Bully Bob," Gehrke and The Tribune reveal their damaging bias. The facts are that Murray dislikes bullies and is certainly not one himself. He is an extremely respected man, who at one time, created up to 100,000 good, high-paying jobs in America, according to university studies, after initially mortgaging his home to help finance his first coal mining operation.
He has been loyal to his employees and to his country. He has been one of the primary creators of high-paying, steady family livelihoods in Utah's Carbon and Emery counties for over a decade.
Murray and Murray Energy have pioneered new, effective safety and emergency response programs for our employees, which are not required by any law.
All that The Tribune needs to do is ask one of our employees, rather than publishing falsehoods out of bias.
Murray Energy's employees depend on Murray's and Murray Energy's credibility and integrity with our lenders, customers, regulators and the public in general. When The Tribune blatantly and deliberately publishes concocted falsehoods, it hurts the company's employees and the communities in which we operate.
Why The Tribune would publish the tripe from Gehrke and state that Murray is "an old man with more lawyers that sense" is an attack on a very respected Utah employer and American.
Then Gehrke attempts to hide behind the First Amendment, which does not protect writers and newspapers which are biased and invent the news with the clearly malicious intent to create false public opinions.
Throughout his article, Gehrke and The Tribune praise Oliver's attacks on Murray and the Company. Is 71 resultant threats on Murray and his family and shutting down the Murray Energy computer systems for a week worthy of a claim? The damage has been severe and warranted many security measures.
This, again, shows the bias of Gehrke and The Tribune, and more importantly, the total lack of understanding at The Tribune of the importance of the credibility and integrity of Murray to so many family livelihoods in Utah.
Over the past 11 years, we have found that The Salt Lake Tribune attempts to create their own false versions of the news, while The Deseret News has shown that it reports facts to its readers.
Under its new Huntsman family ownership, The Tribune appears to be an even worse source of the real facts and news than it was a decade ago. For us, The Deseret News is the source of factual news, not concocted biased opinions.
Gary M. Broadbent is senior corporate counsel and director of investor and media relations for Murray Energy Corporation.