Peabody Announces Effectiveness Of Form S-1 Resale Registration Statement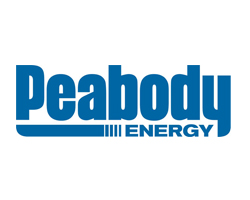 July 17, 2017 - Peabody (NYSE: BTU) announced today that its Form S-1 resale registration statement relating to the potential resale of shares of common stock and preferred stock, including common stock initially issuable upon the conversion of the preferred stock, has been declared effective by the U.S. Securities and Exchange Commission.
Peabody will not receive any proceeds from the sale of any securities covered by the registration statement. Securities registered pursuant to the registration statement are not required to be sold, and the registration of the securities does not necessarily indicate that any stockholder intends to sell its securities.
Peabody's common stock is currently listed on the New York Stock Exchange under the symbol "BTU" and its preferred stock has been approved for listing on the NYSE MKT under the symbol "BTUPR" with trading expected to begin on July 19, 2017. The shares of common stock and preferred stock covered by the registration statement were previously issued by Peabody and are being registered to fulfill Peabody's obligations under a registration rights agreement entered into with certain stockholders at the time of its emergence from Chapter 11 on April 3, 2017.
While Peabody's common stock was listed on the NYSE on April 4, 2017 following emergence, certain stockholders were restricted in their ability to sell the preferred stock and certain shares of common stock issued at emergence prior to the registration effected by the registration statement.
The registration statement, while effective, permits resale of the securities covered by the registration statement, subject to the satisfaction by the seller of the securities with the prospectus delivery requirements of the Securities Act of 1933.