Westmoreland-Based Company to Export Coal to Ukraine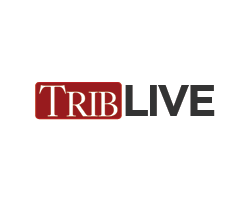 By Brian Bowling
August 1, 2017 - Latrobe, Pennsylvania-based coal trader Xcoal Energy & Resources has signed a contract with a state-owned power company in the Ukraine to provide 700,000 tons of thermal coal, a company spokesman said Monday.
The privately held company isn't releasing the details of the contract, but sees it as a first step toward helping Ukraine reduce its dependence on Russia, said Xcoal spokesman Ted O'Brien.
"It's clear that Ukraine needs to diversify away from Russia," he said.
A new surge in U.S.-Russia tensions augurs increased instability in eastern Ukraine, where Moscow-backed rebels are waging a separatist campaign. The U.S. and other Western countries imposed crippling sanctions on Russia in 2014 over the annexation of Crimea from Ukraine and Moscow's support for the insurgency.
While the Xcoal contract isn't a multi-year contract, "It's the start of what will be a much longer relationship between the U.S. and Ukrainian power generators," O'Brien said.
He said Xcoal can't point to any jobs the contract will create but said it will increase mining and mining-related employment.
"Over the course of this contract, there will be production increases in Pennsylvania, which will require added employment," O'Brien said.
The company has 16 offices worldwide; the Latrobe headquarters employs 35 people.
Centrenergo PJSC, the Ukrainian utility, has been searching for alternate sources of anthracite coal for the winter heating season because its traditional source, Russia, has cut off its supplies, according to news reports.
"In recent years, Kiev and much of Eastern Europe have been reliant on and beholden to Russia to keep the heat on," Energy Secretary Rick Perry said in the agency news release. "That changes now. The United States can offer Ukraine an alternative, and today we are pleased to announce that we will."
The first shipment is expected to leave the Port of Baltimore next month at a cost of $113 per metric ton, according to the Associated Press.
Xcoal markets coal mined in Pennsylvania and West Virginia to international customers. As opposed to a broker, who just sets up a deal, the company buys the coal from the mines and ships it to the customer once a contract is signed, O'Brien said.