Three Missing After Accident at Shanxi, China Metallurgical Coal Mine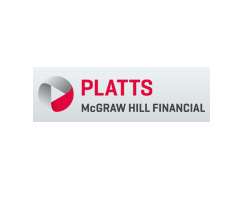 By Edwin Yeo
August 1, 2017 - Three workers are missing after flooding at a 1.2 million-1.8 million me/year capacity coking coal mine in Shanxi, the metallurgical coal capital of China, several local media sources reported Tuesday.
The mine is operated by Fenxi Mining Group, a subsidiary of Shanxi Coking Coal Group Ltd. Co., China's largest coking coal miner.
Heavy rains have hit the province in recent days. But it is unknown if the flooding is connected to it.
The mine produces mostly hard coking coal and fat coal, sources said.
Sources said this would have an impact in domestic coking coal supply in light of already stringent scrutiny in terms of mine safety inspections ahead of the upcoming 19th National Congress meetings.
"It is a critical time now," a Shanxi source said. "There might be a chain effect where safety checks will be stricter. Before the 19th National Congress meetings -- anything can happen."
This could in turn put upward pressure on prices, the source added.
But two other end-users did not see the impact as significant. One said safety enforcements were already in place and it would be almost impossible to further step up these checks unless miners were prepared to halt production.
The accident also comes as there are other pockets of supply problems elsewhere. Australian premium coal producer, South 32 declared force majeure on July 11 while labor strikes are ongoing in Glencore's Oaky North and Hunter Valley mines.
Heavy rains also hit coal-rich Shanxi last year in mid-July resulting in rail road and highway disruptions causing temporary supply shortages in domestic China. This stoked a wave of buying interest for imported met coal.
One steelmaker said this year's rains appear to be causing more problems for mining operations than logistics as repairs to transportation routes appeared to have paid off.