Morien Resources Receives First Third-Party Coal Production Royalties from Donkin Mine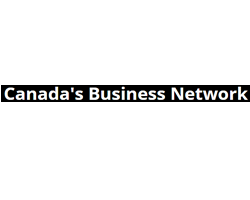 August 3, 2017 - Dartmouth, Canada-based Morien Resources Corp. has received its first royalty payment for coal production from the Donkin Coal Mine in Cape Breton, Nova Scotia.
The payment is from Kameron Collieries ULC ("Kameron"), an affiliate of the Cline Group LLC, and owner/operator of the Donkin Coal Mine. Although nominal in value, the payment signals the commencement of Donkin coal sales to third parties. This royalty payment covers the period from April 1 to June 30, 2017.
Morien Royalty and Milestone Payment
Morien owns a gross production royalty of 2% on the first 500,000 tonnes of coal sales per calendar quarter (excluding the initial 10,000 tonnes of coal produced and sold from Donkin) and 4% on any coal sales from quarterly tonnage above 500,000 tonnes ("Royalty"). The Royalty is payable to Morien on a quarterly basis over the anticipated 30 plus year mine life.


Morien is entitled to receive its third and final milestone payment of $1.5 million from Kameron on the earlier of first commercial sale of export coal from Donkin and the third anniversary of the closing of the transaction (February 27, 2018).
About Morien
Morien is a Canadian mining exploration and development company, focused on unique mineral industry opportunities in North America with two long-life royalty assets and a strong cash position. Morien has 52,744,614 issued and outstanding common shares and a fully diluted position of 57,769,614. Further information is available at www.MorienRes.com.