Westmoreland Reports Second Quarter and First Half 2017 Results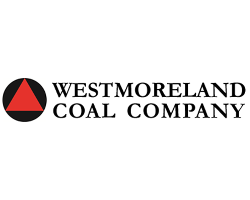 August 3, 2017 - Westmoreland Coal Company (Nasdaq:WLB) today reported financial results for the second quarter 2017 and updated its guidance.
Second Quarter Highlights
• Revenues of $323.0 million from 11.0 million tons sold
• Net loss applicable to common shareholders of $50.4 million, or $2.69 per share
• Adjusted EBITDA of $32.6 million
Six Month Highlights
• Revenues of $662.8 million from 23.3 million tons sold
• Net loss applicable to common shareholders of $87.2 million, or $4.68 per share
• Adjusted EBITDA of $120.8 million, including approximately $46 million incremental from the Capital Power payment
• Cash flow provided by operating activities of $10.2 million
• Free cash flow of $47.5 million, which also includes the accelerated Capital Power payment
Kevin Paprzycki, Westmoreland's Chief Executive Officer, said, "This quarter, we executed across all of our strategic initiatives to drive long-term value creation. Specifically, we have formalized an agreement to sell ROVA, our coal-fired generating station, secured multiple contract extensions which will add volume and cash flow over multiple years, and continued making progress toward optimizing our capital structure. Our disciplined approach toward capitalizing on near-term catalysts will help further strengthen our business and enhance shareholder value."
"That said, results for the second quarter and first half came in below our expectations as unfavorable sales volume mix and higher costs at Coal Valley weighed on our performance. We continue to expect stronger results in the back half, following last year's pattern, but we have lowered our full year guidance to reflect the first half results, pricing adjustments for contract extensions, as well as our updated demand projections for the remainder of 2017."
Consolidated and Segment Results
During the second quarter of 2017, consolidated adjusted EBITDA declined 28.5% compared with the same period in 2016. This decline was driven in part by declines in the Coal - Canada segment resulting from increased equipment maintenance and costs to develop the pit at the Coal Valley mine due to a delay in the sale of this facility. Compared with the same period in 2016, second quarter 2017 revenues were also impacted by the 2016 expiration of the Jewett and Beulah coal supply contracts in the Coal - U.S. segment, which were partially offset by additional reclamation revenue at the Jewett mine. In addition, seasonal outages at our customers' plants and the timing of weather-related demand drove lower adjusted EBITDA as we sold fewer tons to high-margin customers. Adjusted EBITDA was favorably impacted by cost-savings initiatives across the company, particularly in the Coal - WMLP segment.
Consolidated adjusted EBITDA for the first six months of 2017 was $120.8 million, inclusive of the impact of the $52.5 million early repayment from Capital Power. Adjusted EBITDA for the first six months was influenced by the many of the same factors as the three month period: the contract expirations at Jewett and Beulah, operational challenges at Coal Valley, weather-related demand and volume mix issues, offset by cost reductions, increased volume from San Juan, and Jewett reclamation revenue. In addition, the first half of 2017 was impacted by increased costs associated with unexpected dragline maintenance as well as lower revenue and increased costs resulting from record precipitation at the Westmoreland Resource Partners LP's ("WMLP") Kemmerer mine, each of which occurred in the first quarter.
Cash Flow and Liquidity
Westmoreland's free cash flow through June 30, 2017 was $47.5 million. Free cash flow is the net of cash flow provided by operations of $10.2 million, less capital expenditures of $13.1 million, plus net cash collected for the loan and lease receivables of $50.5 million. Included in cash flow provided by operations was cash used for interest expense of $48.9 million and for asset retirement obligations of $20.8 million, plus positive working capital of $10.5 million.
At June 30, 2017, cash and cash equivalents on hand totaled $57.6 million, a $2.5 million decrease from year end. The decrease was comprised of free cash flow generation of $47.5 million; net debt reductions, including capital lease payments, of $44.3 million; a $3.6 million reserve acquisition and other non-operating cash uses of $2.6 million.
Gross debt plus capital lease obligations at quarter end totaled $1.1 billion, of which $325.5 million resides at WMLP and $782.4 million resides at Westmoreland Coal Company. There was $27.0 million available to draw, net of letters of credit, on Westmoreland's revolving credit facility. An additional $15.0 million was available to WMLP through its revolving credit facility, which is not available to Westmoreland Coal Company for borrowings. No amounts had been drawn on either revolving credit facility as of June 30, 2017.
ROVA Sale
Earlier today, Westmoreland announced the sale of the Roanoke Valley Power Facility ("ROVA") for $5 million. Westmoreland continues to anticipate the return of approximately $10 million of cash collateral this year for the related ROVA power contracts.
Full-Year Guidance
Regarding the revised outlook, Paprzycki commented "We revised the midpoint of our adjusted EBITDA guidance by $35 million. Nearly one-third of this is from contract extensions where we granted price concessions in exchange for extended contract length. These extensions, including the recently announce Kemmerer contract, will increase our total cash flow and EBITDA over multiple years. Another one third of the change to guidance stems from the weather patterns' effect on our sales volume and mix across our operations. The remainder of the change is from operational issues, in particular the dragline outage we experienced in the first half and higher costs at Coal Valley."