Indonesia Coal Miner Adaro's H1 2017 Output Down 3% on Year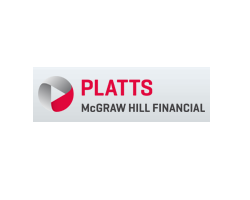 By Deepak Kannan and Shailaja Nair
August 7, 2017 - Major Indonesian coal company Adaro Energy produced 25.13 million mt of thermal coal in the first half of 2017, down about 3% year on year.
The company produced 25.86 million mt in the first half of 2016.
"Coal supply from Indonesia was limited as heavy rains in Indonesia carried on into the second quarter, which disrupted coal production, haulage and loading in some areas, therefore limiting availability of supply in the seaborne market," the company said in a statement.
Adaro produced 13.27 million mt during Q2, up slightly from 13.23 million mt a year ago.
It sold 13.24 million mt of coal in the quarter, down 3% from a year earlier. Total sales in the first half of 2017 stood at 25.27 million mt, down 7% from the previous year.
Domestic sales accounted for 23% of H1 sales. Malaysia accounted for 14% of the total sales, while China and Japan accounted for 11% and 10%, respectively.
Domestic demand for coal over January-May rose 14% year on year as new capacities started up, the company said.
Adaro has mines in South Kalimantan province and produces low ash, low sulfur coal with heating value ranging from 4,000 kcal/kg GAR to 5,100 kcal/kg GAR, according to its website.
The price of FOB Kalimantan 4,200 kcal/kg GAR coal, a grade popular among both Indian and Chinese buyers, has surged 14% since the start of 2017 to be assessed Thursday at $42.25/mt, S&P Global Platts data showed.
Adaro is also getting into power generation, with plans to build two 1,000 MW coal-fired plants in Central Java at an estimated cost of about $4.2 billion in a joint venture with Japan's Electric Power Development Co. or J-Power, and Itochu Corp.
It is also planning to build two 100 MW plants in South Kalimantan, which are expected to start commercial operations in H1 2019.