Tennessee Coal Miner's Museum Keeps History Alive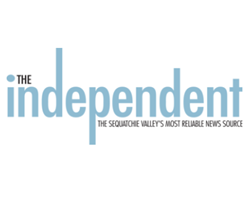 By Brett King
August 9, 2017 - The Coal Miners Museum in Whitwell, Tennessee has one purpose; to preserve the coal mining legacy of Whitwell and the surrounding area.
"Whitwell is a coal mining town," said J.T. Shadrick, one of the directors of the museum and a retired coal miner.
The museum, which is located at 900 Main Street in Whitwell, began literally as a dream to Shadrick.
"I got up one morning and came into the kitchen. I told my wife Sue that I needed to talk to her," explained Shadrick. "I've heard all my life that when we are about to leave this life, we will get an indication we are about to leave."
Shadrick said in his dream, he saw a lot of his coal miner colleagues visiting at a funeral home and they were talking about coal mining photographs and equipment of Shadrick's that were displayed there.
He told his wife that the dream made him realize when he passed away, there would be no place to display all the items that he has collected over the years.
"I've been a pack rat all my life," he said. "I've got a barn and basement full of this stuff. According to my dream, my children are not interested in what I am interested in. If I want to keep this stuff, I better be get it out."
Shadrick said he started working on the plans for the museum in February 2010.
"I kept aggravating the City of Whitwell," said Shadrick, "and on Sept. 6, 2010, the City voted to allow the museum."
Shadrick said he then started calling around to all his retired coal miners friends to see what items could be collected.
"Everybody has something," said Shadrick. "But as long as we keep it in a drawer or locked away in the closet, when we die, nobody is going to know who it was, what it was or what it was used for."
Shadrick said he told them about his idea to house the items in a museum.
"If they will trust me with (their items), we'll build us a museum all of this area will be proud of. This will be Marion County's museum," he said.
What once started as a dream is now a full-fledged museum with over 500 pieces on display. According to the museum's website, plans are underway to turn the items in permanent exhibits chronicling the coal mining history of the area.
Whitwell Mayor Linda Hooper said having the museum in town helps people remember their past.
"I think it's given us real pride in our history and given people a place to have their families recognized," she said.
The Marion County Coal Miners Museum is open from 8 a.m. to 4 p.m. Monday through Friday and 8 a.m. to Noon on Saturday. There is no cost for admission, but donations are accepted.
For more information, visit www.coalminersmuseum.com.