Indonesian Coal Company ITM May Miss Full-Year Targest Due to Rains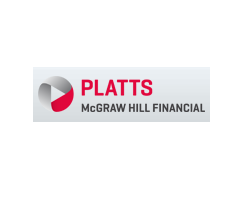 By Deepak Kannan
August 11, 2017 - Indonesian thermal coal company ITM (Indo Tambangraya Megah) is expecting full-year production and sales volume to fall short of its previous forecast due to persistent rains, a company source said late Wednesday.
ITM is expected to have produced nearly 5 million mt in the second quarter of this year while sales volume is expected to have been 5.5 million mt, the source said.
For the full year, production is expected to range from 24 million mt to 24.5 million mt, while sales volume forecast is at 25 million mt to 25.5 million mt, the source said.
In May this year, the company had forecast full-year production at 25.5 million mt and sales volume at 27 million mt.
According to S&P Global Platts calculations, first-half 2017 production is expected to be 10.4 million mt and sales volume 10.9 million mt, based on the expected second-quarter numbers.
Coal sales volume in the first half of last year was 13.1 million mt while output was 12.7 million mt.
"Indonesia has been hit by rains since January till now," the source said.
Unseasonal rains in Indonesia have crippled production and loading schedules at several miners in the first half of the year, leading to supply tightness and rising coal prices.
ITM, which counts Japan, China and India among its major customers, is yet to announce is second-quarter results.
ITM operates six mining concessions in East, South and Central Kalimantan, producing coal with heating value in the range of 4,400-6,300 kcal/kg gross as received, according to the company's website.
The 90-day price of FOB Kalimantan 5,900 GAR has risen 4% since January to be assessed Tuesday at $74.70/mt, S&P Global Platts data showed.