Coal Miner Contura Scraps IPO, Citing Weak Investor Interest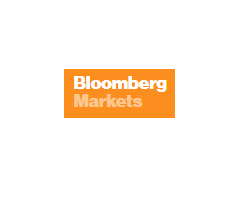 By Tim Loh
August 11, 2017 - Contura Energy Inc., which inherited some of Alpha Natural Resources Inc.'s best coal mines during that company's bankruptcy, has withdrawn a plan for an initial public offering amid lackluster demand from potential investors.
Contura's principal selling stockholders decided that the company would be undervalued if it went forward with its plan to go public "under current market conditions," the Bristol, Tennessee-based miner said Thursday in a statement. Contura operates mines in Pennsylvania, Virginia, West Virginia and Wyoming.
Contura's decision underscores how cautious Wall Street has been about investing in the U.S. coal sector, despite a rebound following years of pain. American miners produced 15 percent more of the fossil fuel through Aug. 5 compared to the year-ago period, amid higher prices tied to rising Chinese demand and natural gas prices.



"Proceeding with an IPO at this time is not the best course for our company or our stockholders," Contura Chief Executive Officer Kevin Crutchfield said in the statement. "We will continue to analyze all strategic options and opportunities to maximize the potential of our young company."
Ramaco Resources Inc., which held the sector's first IPO in two years, has plunged since its shares began trading in February. Cloud Peak Energy Inc. and Alliance Resource Partners LP are also down this year.
Meanwhile, Warrior Met Coal Inc., which listed in April, has rallied, buoyed by surging prices for metallurgical coal -- the type used in steelmaking -- and low mining costs. Peabody Energy Corp. also listed in April after restructuring.
Contura's board is considering a $49 million common stock-buyback program, according to the company's statement.