Trial Dates Set for Men Accused of Killing Coal Executive Ben Hatfield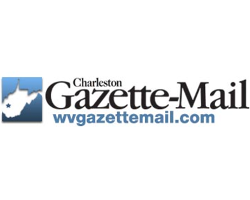 August 12, 2017 - Trial dates have been set for two men accused of killing a coal company executive while he cleared loved ones' graves in a Mingo County cemetery last year, after one of the men withdrew a guilty plea made earlier this year.Anthony Raheem Arriaga, 22, of Gibsonburg, Ohio, and Brandon Lee Fitzpatrick, 19, of Louisa, Kentucky, each will be tried for first-degree murder in the case of the death of Bennett "Ben" Hatfield, who was discovered dead from a gunshot wound in Mountain View Memory Gardens in Mingo County on May 23, 2016. Fitzpatrick also will be tried on a charge of felony conspiracy.
Arriaga's trial will start on Sept. 5, and Fitzpatrick's trial is set to begin Oct. 5. Mingo Circuit Judge Miki Thompson will preside over the trials.
The men allegedly killed Hatfield on May 22, 2016, while he cleared the graves of his wife and her parents ahead of Memorial Day.
In April 2017, Arriaga pleaded guilty to murder and robbery charges and gave a statement about what happened, but he later withdrew the plea.
Arriaga said in court he was in the midst of an eight-day drug binge when he met Fitzpatrick, and the men obtained bullets for Arriaga's handgun from Fitzpatrick's father to go shooting in the woods.
As they drove in Arriaga's Chevrolet Cavalier, Fitzpatrick suggested the men rob a gas station or steal a car, Arriaga said in court in April.
When they drove past the cemetery, Fitzpatrick asked to go see his grandmother's grave there, and Arriaga said they drove to the cemetery, where they Hatfield's GMC Yukon Denali.
Arriaga said Fitzpatrick said he knew of a chop shop that might take the vehicle, and he said they knew Hatfield would call the cops when they took his vehicle, leaving the men to conclude they had to kill Hatfield to avoid getting in trouble.
The plan was for Fitzpatrick to leave the cemetery in Arriaga's Cavalier, and Arriaga was to shoot Hatfield and steal the vehicle, he said in court in April.
Arriaga told the judge he stood behind Hatfield and fired two shots, with at least one hitting Hatfield in the back.
Instead of taking Hatfield's car, Arriaga said he panicked when Hatfield attempted to run away, and he also said he believed he heard police sirens and barking dogs and came to believe Hatfield was trying to shoot back at him, none of which actually was happening. To that end, Arriaga said he fled the cemetery over a bank, falling into the Tug Fork River.
He later found two people, whom he paid $45 to give him a ride, Arriaga said. He and Fitzpatrick later met up again in Wayne, West Virginia, at the home of the man who originally introduced them.
Arriaga said he and Fitzpatrick later tried to vacuum the Cavalier and wipe away fingerprints inside after hearing news reports of Hatfield's death.
Fitzpatrick was arrested in Kentucky on unrelated charges before he was charged with murder and conspiracy, and Arriaga was arrested May 24, 2016, at his mother's home in Delphos, Ohio, and charged with murder.
At the time of his death, Hatfield was operating Coal Strategies LLC, a management consulting firm for the mining industry, and he was on the board of Foresight Energy, an Illinois-basin mining operation owned by West Virginia native Chris Cline.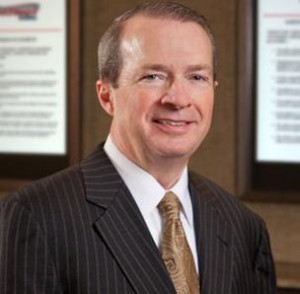 Ben Hatfield