Thousands Sign Petition Opposing Coal Company Suit Against HBO Host John Oliver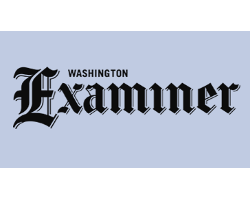 By Josh Siegel
August 31, 2017 - More than 9,000 people have signed a petition in support of HBO host John Oliver, who is being sued by the CEO of America's largest privately owned coal company.
Robert Murray, CEO of Murray Energy Corp., sued Oliver for defamation in June after the comedian mocked the coal company on his show, "Last Week Tonight." The online Care2 petition said the lawsuit could cause Oliver's show to lose viewers because of bad publicity.
"John Oliver's show is an important contribution to our democracy and constitutes legal free speech. He should not be sunk by a costly lawsuit simply for exercising his free speech rights," the Care2 petition said. "Please sign this petition if you stand with John Oliver against Big Coal!"
The ACLU filed a legal brief this month in Oliver's defense with the Marshall County Circuit Court in West Virginia.
In late June, Murray sought a gag order against Oliver while the lawsuit is considered in court.
Murray's lawyers filed a motion with the Marshall County Circuit Court that asked the judge to bar HBO from re-airing the June 18 episode of Oliver's show and to prevent the comedian and the other defendants, including the show's writers, from discussing the lawsuit in public.
The motion claimed Oliver incited his audience to "vigilantism."
Murray has positioned himself as an ally to President Trump, who has sought to help the coal industry. But earlier this month, the Trump administration rejected a push led by Murray to impose an emergency order protecting coal-fired power plants.
Murray said Trump promised him he would enact the emergency measure, and said failing to act would cause thousands of coal miners to be laid off. The Energy Department decided the measure was unnecessary.