Research Results Vary on Mountaintop Coal Mining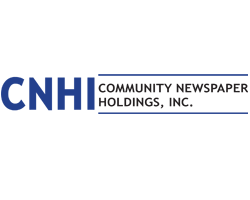 By Kery Murakami
September 1, 2017 - Last year, Indiana University researcher Michael Hendryx published the latest in a series of studies he's done concluding people living near mountaintop coal mining sites are sicker than those residing elsewhere in Appalachia.
Health data traditionally shows impoverished residents of the coal country region report disproportionately higher rates of death, cancer and respiratory disease.
Hendryx said those disparities widened after the 1990 Clean Air Act inadvertently led to an increase in the controversial practice of mountaintop coal mining.
When President Donald Trump's administration announced last month that it is putting on hold an effort to resolve scientific debates around the work of Hendryx and others, it left in limbo whether mountaintop mining causes higher mortality rates and sickness in nearby communities.
Critics of Hendryx's research argue just because people around mountaintop removal sites are sicker, doesn't prove mountaintop coal mining is the problem. They question the research's technical details, including whether it involved a sufficient number of research participants to reach valid conclusions. .
It could be because they smoke more or have less access to health care or even that they are more prone to "risky behavior" that leads to more deaths, writes researcher Susan Meacham, a public health professor at the Edward Via College of Osteopathic Medicine in Blacksburg, Virginia.
Further complicating the debate is the coal companies have been funding the research of Meacham and others through the Appalachian Research Initiative for Environmental Science, a consortium of several universities involved in coal research.
Industry-funded studies "have an obvious conflict of interest and are written only to create doubt about the health problems in mining communities," Hendryx said in an email this week.
The National Academies of Sciences, with funding from the Interior Department, created a panel of 11 experts to assess the research and determine if there are legitimate health concerns or if further research is needed as Hendryx's critics say.
Among the concerns was a 2011 study examining death rates related to cardiovascular disease in four mountaintop mining states: West Virginia, Kentucky, Tennessee and Virginia.
That study, by Hendryx, then a West Virginia University researcher, and another researcher at the university, Laura Esch, found areas with mountaintop mining had the greatest rate of deaths.
Another study that year co-authored by Hendryx and researchers at West Virginia University and Washington State University found a higher rate of birth defects as mountaintop coal mining grew.
Yet another study by Hendryx, in 2013, involved a door-to-door survey of 952 people in three eastern Kentucky countries. It found people in Floyd County, where mountaintop mining occurs, were more likely than those in non-mining Elliott and Rowan counties to report a variety of health risk symptoms, including cardiovascular, skin, gastrointestinal, muscle, bone and neurological issues.
The study also said residents in mining areas were also twice as likely to report symptoms like chills, fever, fatigue, and painful urination.
Joseph Pizarchik, former director of the Interior Department's Office of Surface Mining, said he was alarmed by other research that found high concentrations of sulfates and chlorides in the water downstream from mining operations. The contamination, he said, was reducing the number of macroinvertebrates and fish.
"If that's what's happening to fish and other critters living in the stream what is it doing to the people?" he wondered.
Initially, Pizarchik approached a university he wouldn't name to use aerial photographs to determine where mountaintop mining had occurred and see if nearby communities had disproportionately high health problems.
But, he said he turned to the NAS when the university turned him down because it received a large amount of research grants from the coal industry.
One issue that bothers Meacham is so many of the studies linking mountaintop mining and health problems were done by Hendryx, who she suspects of having a political agenda.
The studies "appear to be driven by an objective to provide 'proof' to pressure policy makers to eliminate coal mining, especially (mountaintop mining), the sole source of the economy in many rural Appalachian areas," she wrote in a 2013 paper assessing the research into mountaintop mining's effects.
However, Meacham's studies have also come into question because of the Appalachian Research Initiatives for Environmental Science ties to the coal industry.
According to the consortium's website, it was created in 2011 by mining companies and railroad companies like Alpha Natural Resources, International Coal Group and Massey Energy "to investigate the impacts of energy production" in Appalachia. The companies gave $12 million to fund the program's first five years, the website said.
The group's supervisor, Michael Karmis, director of Virginia Tech University's Virginia Center for Coal and Energy Research, said the program was started out of concern about a lack of government funding on the environmental effects of mining.
In addition, he said, the regulatory agencies appeared to be "cherrypicking" what studies were out there to back up what they wanted to do.
"I support science-based regulation," he said, "not regulation-based science."
He defended the research done by professors at state universities in the Appalachian region, saying that neither he nor energy companies review the program's studies before publication.