Chief Scientist Backs Extending Life of Coal Plants, as Regulator Warns of Power Crunch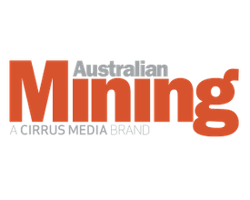 By AnDr.ew White
September 5, 2017 - Chief scientist Alan Finkel backed calls to extend the life of existing coal fired plants to improve the reliability of the national electricity market, saying it would be a cheaper and quicker solution than building new 'clean coal" generation.
As the Government prepared to release a report on the amount of investment in base load power needed to meet a clean energy target, Dr. Finkel told a Sydney business lunch that extending the life of existing plants would be consistent with goals of improving the reliability, affordability and environmental impact of the national electricity market
Dr. Finkel, who authored a report making 50 recommendations to aDr.ess soaring prices and increased black outs, said building new ultra-super-critical coal plants would take eight years and carry much higher risks for potential investors. But he said the owners of coal fired generators could be encouraged to spend $600m-$700m on upgrading the plants to extend their life by another 10 years.
"Investing in extending the life of existing coal generators is absolutely in line with our recomnedations,"
Dr. Finkel told the Australia Israel Chamber of Commerce in Sydney today.
His comments came as the Australian Energy Market Operators recommended the development of 1000 MW strategic reserve of electricity for South Australia and Victoria as it warns the national electricity market remains vulnerable to climate risk and the loss of output from generation units.
In a report to the Federal Government AEMO there is a "tight" supply-demand balance in the National Electricity Market that means its resilience and responsiveness is at risk.
AEMO says there is a heightened risk that the reliability standard for the NEM won't be met and of "significant unserved energy (USE) — demand that can't be met from the grid — over the next decade.
AEMO said the highest risk is in SA and Victoria this financial year, declining over the following three years, but rising in New South Wales and Victoria with the scheduled closure of the Liddell coal-fired power plant in 2022.
AEMO's analysis showed a heightened risk that the NEM reliability standard will not be met, and that for peak summer periods, targeted actions to provide additional firming capability — either by increasing "dispatchable" power or reducing demand at peak times — was necessary to reduce risks of supply interruptions.
"Retirement of other coal generation in New South Wales after 2022, if not appropriately replaced by firming capability, could significantly increase the risk of load shedding," AEMO said in the report — which is designed to assess the risk of blackouts in the coming peak summer demand period.
AEMO said a strategic reserve was needed for SA and Victoria because their ability to obtain long-term reserves was limited.
"AEMO's analysis shows that renewable generation can provide some support to maintain reliability even without firming capability," the report said.
"However, if this renewable development was to lead to earlier retirement of existing thermal generation, the risk of USE would increase without additional firming capability."
There was no material risk of unmet demand in Queensland and Tasmania.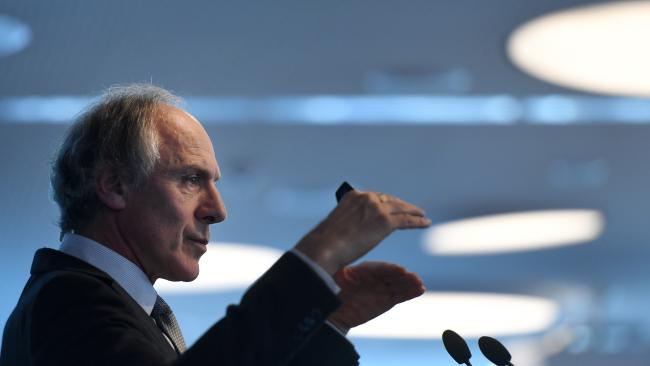 Australia's Chief Scientist Alan Finkel
Photo by Dean Lewins, AAP