Peabody Announces $150 Million Term Loan Repayment And Launch Of Credit Agreement Amendment Process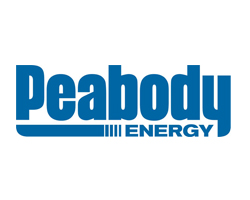 September 6, 2017 - Peabody (NYSE: BTU) announced today that it issued a notice to repay an additional $150 million of its Senior Secured Term Loan, bringing a total of $300 million of debt voluntarily repaid in the third quarter of 2017. Peabody also is seeking amendments to accommodate a repricing of the company's Senior Secured Term Loan, which after the prepayment announced this morning will total $647.6 million, and to modify terms to provide additional flexibility for share repurchases and dividends consistent with the company's capital return targets, along with other potential changes.
There can be no assurance that Peabody will be successful in amending the terms of its Senior Secured Term Loan, including repricing its term loan, and any amendments are subject to market and other customary conditions.
Peabody is the world's largest private-sector coal company. The company is also a leading voice in advocating for sustainable mining, energy access and clean coal technologies. Peabody serves metallurgical and thermal coal customers in more than 25 countries on five continents.