China Domestic Thermal Coal Supply Likely to Remain Tight Amid Safety Checks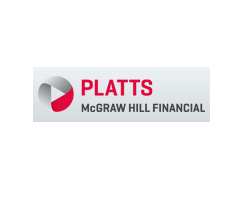 By Deepak Kannan
September 6, 2017 - China's supply of spot domestic thermal coal might remain constrained in the coming months due to mine safety checks and government policies, Citi analysts said in a note Tuesday.
"Global thermal and coking coal prices are experiencing their third spike in the past 12 months due to supply tightness in the Chinese market," the analysts said.
Coal production in China, particularly in Shanxi province, has continually faced challenges from safety inspections this year, Citi said.
China's thermal coal market could see a persisting tight balance for longer due to a combination of robust demand, tepid supply and restocking, the analysts said
In late August, the government announced the start of a new round of safety inspections across industries following a coal mine accident in Shanxi province in which four lives were lost.
Citi analysts said they expected mounting pressure on safety inspections on commodities output to be sustained through the second half of 2017.
Supply constraints have coincided with robust thermal coal demand so far this year, with July thermal power generation setting records, the analysts noted.
From January to July, total electricity generation rose 6.8% on the year, while raw coal production has increased 5.4% during the same period, according to data from the National Bureau of Statistics.
Policy Interventions
China's National Development and Reform Commission's plan to keep power plants well-stocked could provide a persistent boost to market sentiment and create tightness in the physical market when the utilities started to stock up, the analysts said.
NDRC has said that it requires coal-fired power plants to maintain 15-20 days of stocks in a bid to ensure supply stability and keep spot prices in check.
The government has also directed utilities to enter into long-term contracts with domestic suppliers to ensure supply security.
"Going forward, Chinese spot coal prices are set to experience more volatility than in the past, due primarily to wider adoption of the government's long-term contract policy putting added pressure on spot supply," Citi analysts said.
"The ongoing industrial consolidation between coal miners and utilities, marked by the recent Shenhua-Guodian merger, should further trim the size of the onshore physical coal market," the analysts said.
The country's top coal miner, the Shenhua Group, last month merged with major power utility China Guodian, setting the stage for more such mergers.
Long-Term Outlook Bleak
"Seaborne supply disruptions add another layer of uncertainties," Citi analysts said, referring to weather-related disruptions in Indonesia and Australia during H1.
The disruptions seen in the second quarter are getting resolved gradually and seaborne prices should fall if there were no major disruptions for the rest of the year, Citi analysts said.
In the longer run, however, thermal coal demand should continue to weaken as overall electricity demand slows down while competing renewables and natural gas become cheaper.
While actual coal-fired generation capacity additions, which have come online, have been robust in 2016, new investments in coal-fired generation as measured by final investment decisions have fallen sharply, the analysts said.
"In the last 10 years, around 80 GW of coal-fired generation capacity is added annually, but coal demand looked to have peaked in 2013 or 2014," they added.
"The longer term prospect of coal demand should also be negatively affected by the sharp reduction in coal financing and recent surges in coal prices," they said.