Rio Tinto Turns Attention to $2 Billion Queensland, Australia Coal Mine Sale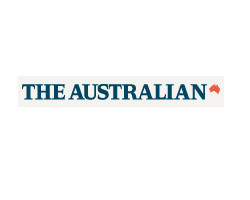 By Bridget Carter and Scott Murdoch
September 12, 2017 - With Rio Tinto's sale of the Coal & Allied business finalized, the mining giant can now turn its attention to the sale of its Hail Creek and Kestrel Coal mines in Queensland.
It is understood the sales process for the assets, collectively worth $2 billion, will be launched at the end of the month.
Lining up in the contest run by Credit Suisse will be Whitehaven Coal, Apollo, EMR Capital and Anglo American, and no doubt a number of other parties will also be circling.
Hail Creek supplies hard coking and thermal coal while Kestrel also focuses on other core markets, such as aluminium and iron ore.
The assets are on the block as Rio also searches for buyers for its aluminium assets through investment bank Deutsche.
So far, Glencore and Century Aluminium, out of the US, are known to be interested buyers.
Elsewhere, Deutsche Bank's investor roadshow for Alderan Resources appears to be putting a rocket under the copper hopeful.
The Deutsche roadshow was being held in Sydney and Melbourne, and appeared to be working well for Alderan yesterday as the shares jumped more than 20 per cent to close at $1.59.
Alderan, which listed on the ASX in June after raising $8.5 million through an IPO led by boutique group BW Equities, has been the best-performed IPO of the year.
The company has just started drilling at its Frisco copper project in Utah.
Deutsche's interest is likely to stem from the involvement of Tolga Kumova, the former stockbroker behind graphite success story Syrah Resources. While Kumova isn't on the board of Alderan, he is the group's major shareholder and is seen as closely linked to the company's management.