Mongolia Ranks at Fourth With its Coal Exports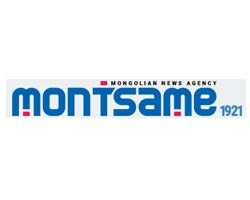 September 12, 2017 - Mongolia is being ranked fourth place with its coal export in the world, following Australia, Canada and the U.S.
Today, 99 percent of Mongolian coal is being exported to China. In 2016, the coal import of China went up by 23 percent as the annual working days of local mines have been lowered from 365 to 276.
A Montsame news agency's correspondent interviewed Sun Shouren, General Secretary of the National Coal Association of China, during the Coal Mongolia-2017 Conference held last week in Ulaanbaatar. Sun Shouren said "Mongolia is the third biggest country to supply coal to China, and the coal import from Mongolia began to revive this year. Last year we imported a total of 24 million tons of coal from Mongolia. In the first six months of this year, the China's coal import from Mongolia reached 15 tons. We expect that the import from Mongolia will be higher than the sizes of last year"
He also noted that Mongolia's coal quality is high and easy to process as it is semi-soft and its ash content is low.