SME Webinar - Management of Explosion Risks in Underground Coal Mines with the use of Bag Barriers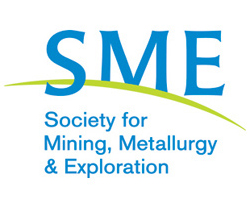 September 13, 2017 - On Wednesday, September 20, from 9 a.m. to 10 a.m., SME will host a webinar. The topic of this webinar is Management of Explosion Risks in Underground Coal Mines with the Use of Bag Barriers. Since the year 2000, 59 miners have lost their lives to explosions occurring in underground coal mines in the U.S. More accurately, those explosions were methane ignitions that propagated through the mines due to coal dust involvement; despite current explosion prevention standards. There are 4 basic strategies employed to manage the risk of coal dust explosions in many other coal mining countries around the world: removal of the coal dust; wetting of the coal dust to prevent it from becoming airborne; mixing of the coal dust with stone dust to increase the total incombustible content; and explosion activated barriers which make the entire roadway inert. However, American standards only mandate the first 3 of these 4 methods. It is possible that U.S. coal mine safety measures could benefit from the implementation of the 4th method – the use of explosion barriers. This presentation will discuss differences/similarities in barrier regulations used in other countries, as well as some potential difficulties with adapting a stone dust bag barrier system to U.S. underground coal mines. Also, details and feedback gathered from two operating mine site trial barrier installations will be shared.
The speaker will be Jay Schafler. Jay is a graduate of the Missouri University of Science and Technology's (MS&T) Mining Engineering Department. He is currently pursuing a Master of Science degree in Explosives Engineering and a PhD in Mining Engineering. He is currently employed by MS&T as a Research Engineer in the Rock Mechanics and Explosives Research Center. He has 20 years of experience in the construction, industrial, and equipment maintenance industries before returning to academia. He also has internship experience with the United States Nuclear Regulatory Commission assisting project managers with operating nuclear reactor and in-situ uranium mine licensing, and with Fred Weber Incorporated, a Missouri based aggregate producer and construction/mining services provider.
The cost is $45 for SME members, and $90 for non-members.
To register for this event, please click here.