Halted Mine Study Was Just Review of Existing Research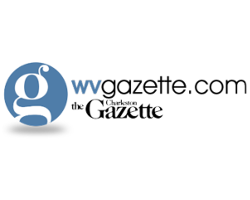 By Hal Quinn
October 1, 2017 - In a recent piece for the Sunday Gazette-Mail, ("On unnecessary hillbillies and mountaintop removal") local writer Bil Lepp attacked the National Mining Association (NMA) for supporting the Interior Department's decision to halt a $1 million study of existing research on the health effects of mountaintop mining. By cherry-picking quotations, Mr. Lepp mischaracterizes NMA's position on the study, and its support for both the hardworking miners of Appalachia and the communities in which they live and work.
As NMA said publicly when the study was announced, "We welcome any legitimate effort to improve health and safety in and around mines, something the industry is continually working on each day." This study was not that effort.
This "study" is a $1 million tax-payer-funded review of existing research — not a new examination. The National Institute of Environmental Health Sciences has already scrutinized several studies on this topic and found they did not show evidence of significant health hazards to miners and their communities.
We applaud and support legitimate efforts to improve health and safety in and around mines, but this study was a symbolic gesture left over from an anti-coal administration.
Hal Quinn is the President and CEO of the National Mining Association.