Westmoreland Successfully Exits ROVA Power Supply Agreements; Will Collect $12 Million in Net Cash Collateral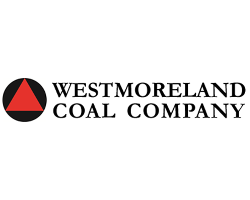 October 2, 2017 - Westmoreland Coal Company (Nasdaq:WLB) today announced that it terminated its power purchase contracts with BP Energy Company and assigned its substitute energy agreement with Virginia Electric and Power Company, a subsidiary of Dominion Energy, effective October 1, 2017. As a result, Westmoreland will no longer have any obligation to provide power and capacity to Dominion, or to purchase power from BP which, in turn, secured the release of the related cash collateral. Westmoreland will receive $12 million, comprised of $22 million of cash collateral less a final $10 million make-whole payment to BP. Previously, Westmoreland expected to receive a similar amount in net cash collateral releases as the contracts ran off through early 2019.
"I want to congratulate the team on their hard work unwinding the overhang from this non-core power asset. We recently announced the sale of the physical ROVA facility, which is expected to close later this month and will generate $5 million of cash receipts. This $5 million, plus the accelerated receipt of $12 million from exiting the power agreements, will result in significant cash inflows this year as well as the elimination of the otherwise ongoing annual cash flow drag of approximately $5 million from the ROVA operation," said Kevin Paprzycki, Westmoreland's Chief Executive Officer.
Westmoreland Coal Company is the oldest independent coal company in the United States. Westmoreland's coal operations include surface coal mines in the United States and Canada, underground coal mines in Ohio and New Mexico, a char production facility, and a 50% interest in an activated carbon plant. Westmoreland also owns the general partner of and a majority interest in Westmoreland Resource Partners, LP, a publicly-traded coal master limited partnership (NYSE:WMLP).