Mine Safety Nominee Headed Company With Local Operation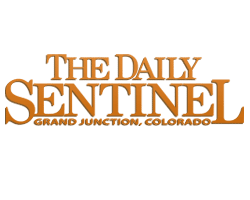 By Dennis Webb
October 3, 2017 - The man tapped by President Trump to head the government's mine safety agency is a former executive of a coal company that operated a local mine, and his appointment has come under scrutiny due to safety issues involving the company in the eastern United States.
President Trump in early September nominated David Zatezalo of West Virginia to serve as assistant secretary of labor for mine safety and health. In that job, he would head the federal Mine Safety and Health Administration, which develops and enforces health and safety rules for all U.S. mines.
Zatezalo retired in late 2014 as chairman of Rhino GP LLC, the general partner of Kentucky-based Rhino Resource Partners LP. He previously served as the company's president and chief executive officer, and before that as chief operating officer, joining the company in 2007.
A Rhino subsidiary used to operate the McClane Canyon Mine in the Bookcliffs north of Fruita to supply the Cameo power plant near Palisade. But that plant shut down, Rhino idled the mine in 2010, and it decided at the end of 2013 to permanently close it.
Rhino also had sought to open its proposed Red Cliff mine in the same area of the Bookcliffs before giving up on that project in 2015 due to weakness in the coal market.
Rhino has a coal mine in Utah and mines in the eastern United States.
The Charleston (W.Va.) Gazette-Mail has reported that in 2010 and 2011, Zatezalo "was a top executive with Rhino when the company had a series of run-ins with MSHA over safety and health conditions at mines in West Virginia and Kentucky." At the time, MSHA was ramping up its enforcement efforts after the 2010 deaths of 29 miners in an underground explosion at a Massey Energy coal mine in West Virginia, the paper notes.
It says MSHA twice issued Rhino warning letters about a pattern of violations at a West Virginia mine, with a worker dying in a mine wall collapse between those letters. The paper says MSHA also sought a court injunction against the company after learning that employees at a Kentucky mine gave miners advance notice of an agency inspection.
On Wednesday, U.S. Sen. Joe Manchin, D-Ky., said he would vote against Zatezalo's nomination because he is "not convinced that Mr. Zatezalo is suited" to head the agency in charge of mine safety and health. Three Democratic senators on the Senate Health, Education, Labor and Pensions Committee, which will hold a hearing on the nomination, have written to Labor Secretary Alexander Acosta, pressing for more information about MSHA investigations into Rhino mines during his tenure with the company, and about investigations into fatal accidents at coal mines operated by another company where he also previously held high-level positions.
According to the White House, Zatezalo began his mining career in 1974 as a laborer. He went on to earn a mining engineering degree and a master's in business administration, and worked for companies in the United States and Australia.