In Quest to Keep Coal-Fired Power Station Open, Peabody Cites Progress to Find Buyer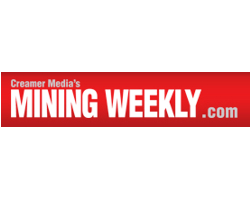 October 4, 2017 - Peabody Energy has revealed that several potential investors have expressed an interest in buying the Navajo generating station, in northern Arizona.
The coal mining company is looking to save the power plant it feeds thermal coal to from closure, and the process of searching for a new owner, headed by Lazard Freres & Co, continues on the transition timeframe outlined by Salt River Project, the majority owner and operator of the plant.
However, Peabody offered scant details on the potential buyers.
"We are pleased with the robust response to the plant's ownership transition process to date. In the next phase, we will continue an intense focus to develop a new ownershipstructure, working toward a final selection of investors and negotiating definitive agreements by the end of the first quarter of 2018," advised Lazard vice chairperson and global head of power, energy and infrastructure George Bilicic, who is leading the process.
According to Peabody, Congress authorised the development of the Navajo generating station, which serves as a stable, affordable power source to move water across the state for the Central Arizona project – Arizona's single largest resource for renewable water supplies. The plant was cited on tribal lands, using Navajo and Hopi energy resources to create tribal jobs and revenues, helping the government fulfil its trust responsibility. It was commissioned to run 75 years through to 2044.
However, the ownership group of the 2 250 MW coal plant voted to close the plant earlier this year, based on falling natural gas prices that made the fuel a more viable long-term alternative to coal. The Navajo Nation Council recently approved a new lease for the facility that would allow it to run through to 2019, and allow the owners to clear the land afterward.
The plant historically has been among the most efficient coalplants in the Southwest and is consistently among the highest dispatching coal plants in the region, except for a brief period in 2016, when natural gas prices hit a historic low.
Regional power prices have surged to an average of 90% above 2016 levels, according to Platts. The Navajo generating station recently has been running at about an 80% capacity factor and is competing cost-effectively to add reliability and resilience to the electric grid.
Peabody, the supplier of the plant's coal, announced this summer they would seek new owners for the plant and have offered to lower the price of coal delivered to the plant.