Coal Sector Cheers as DOE Push Nods at Increasing Efforts to Boost Plants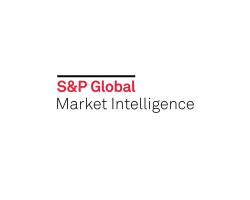 By Taylor Kuykendall
October 4, 2017 - The U.S. coal sector welcomed a move by the U.S. Department of Energy to reward power generators for storing fuel onsite, a strategy mirroring a recent industry push to hold on to a diminishing customer base.
Energy Secretary Rick Perry directed the Federal Energy Regulatory Commission to issue a rule that would let generators who have 90 days of on-site fuel supply fully recover costs if they are not subject to cost-of-service regulations. The rule would primarily prop up otherwise unprofitable coal and nuclear power plants.
"The coal fleet has large stockpiles of coal that help to ensure grid resilience and reliability," said Paul Bailey, president and CEO of the American Coalition for Clean Coal Electricity. "We look forward to working with FERC and grid operators to quickly adopt long-overdue market reforms that value the coal fleet."
According to recent data from the U.S. Energy Information Administration, current utility stockpiles of coal are at about 76 days of burn and 72 days of burn, respectively, at bituminous and subbituminous coal-burning power plants.
Just after the DOE released a much-anticipated study of the power grid, Bailey told S&P Global Market Intelligence in an interview that he would like to see power generators pause retirements as he believed federal policy changes could change the economics of retirement decisions.
The industry has seemingly rallied around a grid-centered effort to boost coal including a $15 per ton homeland security incentive proposed by West Virginia Gov. Jim Justice, a request to declare an emergency of the grid to keep coal plants open and a call for a two-year moratorium on coal plant retirements. The advantages of coal from a grid reliability or resiliency perspective have also been front and center at industry conferences.
Murray Energy Corp. CEO Robert Murray, who has touted his close relationship with President Donald Trump in the past, has frequently said that as a "solid hydrocarbon," coal has an advantage in that it can be stored at the power plant. Murray Energy said in a statement Oct. 2 it was "unable to comment on any of our communications with President Trump or his administration."
"However, we fully support President Trump and Secretary Perry's efforts to ensure the reliability, security, and resiliency of America's electric power grid," Murray Energy said.
Arch Coal Inc. spokeswoman Logan Bonacorsi said Arch was also supportive of Perry's initiative and added, "always-on power sources are critical to maintaining a reliable, secure and affordable power generation system." Like Murray and Arch, the National Mining Association also encouraged FERC to act swiftly on Perry's request.
"The past administration's regulatory policies have left our once-resilient energy grid increasingly vulnerable to events that can threaten the delivery of reliable and cost-effective electricity to light our homes and run our nation's factories," said National Mining Association President and CEO Hal Quinn.
Peabody Energy Corp. released a statement in support of the DOE initiative as well. Peabody President and CEO Glenn Kellow said maintaining coal as a baseload power source is an "all-in energy strategy that Peabody has long advanced."
"America can learn the lessons of other countries, which demonstrate that overreliance on intermittent or expensive fuel sources can jeopardize what is a great national resource," Kellow said in a prepared statement.
In August, Kellow suggested that while the "current trajectory" suggested a gradual decline in coal consumption due to expected lower natural gas prices and coal plant retirements, he believed the industry could "bend that trend." One proposal he recommended was a two-year moratorium on coal plant retirements, but he also mentioned state and federal policies aimed at leveling the playing field with other energy sources.
The natural gas sector rebuked the strategy as in contrast to free-market principles and a mischaracterization of past lessons about grid resilience.
Mary Anne Hitt, director of the Sierra Club's Beyond Coal campaign, said in a statement that Perry was "shamelessly" trying to force electricity customers to pay billions to boost uneconomic coal and nuclear plants. Hitt added that the Sierra Club is prepared to fight any rule that could come out of the effort in court.
"Perry is ignoring the fact that FERC is an independent agency tasked with listening to stakeholders to fix actual problems with the grid, not imaginary ones that only benefit a few uncompetitive industries — namely coal and nuclear," she said. "The Federal Power Act clearly states that FERC cannot favor one energy source over others in its rulemakings, and Perry's ask — without evidence or common sense — seeks to prop up dangerous coal and nuclear plants that can no longer compete in the wholesale market."