AnySpec Coal Broking Platform Expands Member Network, Pricing Options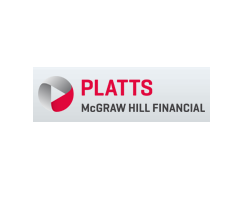 By Mike Cooper
October 5, 2017 - The AnySpec internet-based coal broking platform has increased its market reach to almost 60 companies since its launch in May and is now providing them with the option to use market indexes for their coal trades including Platts, Managing Director Andrew Arthur said Thursday.
Joining the platform are European and Singapore-based traders, Australia-based power companies, and end-users in Japan, said Arthur of Newcastle, Australia-based AnySpec.
Arthur said AnySpec is well positioned to grow in the Asian coal space by responding to two trends in the coal marketplace, namely the popularity of index-linked deals, and recent structural changes in the Australian coal market.
"The market is changing, and because of these changes no one wants to do spot fixed-price deals," he said.
"AnySpec now supports index-linked prices. Participants can use the coal index of their choice including Platts' prices, or prices from other index providers," he said.
This development is possible because the terms of any business transacted on the AnySpec platform including price, specification, delivery port and transaction volume can be varied by the parties involved to suit their specific needs, and remain confidential to them, he said.
"It [index-linked pricing] makes AnySpec more flexible," said Arthur. Coming with this new index pricing is a primary focus on the energy content of coal and shipping location over its ash content, enabling buyers and sellers to target say, 5,500 NAR specification coal from Newcastle, Brisbane or Port Kembla.
Industry Consolidation
The AnySpec platform addresses another factor shaping the coal industry in Australia -- market consolidation -- which is affecting price transparency, Arthur said.
Recent takeovers and mergers such as Glencore's and Yancoal Australia's acquisition of Rio Tinto's Hunter Valley coal operations, have concentrated mine ownership among fewer producers, effectively putting 80 million mt/year of Newcastle coal exports into the hands of two producers -- Glencore and Yancoal.
Industry consolidation has also led to fewer supply options for Newcastle 5,500 kcal/kg NAR specification thermal coal.
"Traders are having difficulty getting the 5,500 kcal/kg NAR specification. That is not available without a significant premium," he said.
The number of non-producers that ship thermal coal from Newcastle port is down to only single figures, as fewer traders can meet the 1 million mt/year export requirement of terminal operators.
Arthur fears there is a possibility that Newcastle could start to resemble its sister trading hub of Richards Bay in South Africa, where a small number of coal producers dominate trade in thermal coal shipments.
Domestic Demand
Another key market development is that Australian power generators have joined the AnySpec platform as a new avenue to secure coal.
One domestic power utility has been regularly posting bids for thermal coal on the AnySpec platform, signaling its interest to buy and this has attracted significant interest from sellers, said Arthur.
"When a price is visible in the market, it forces people to action," he said.
In some cases, Australian power utilities have been paying export-equivalent prices to secure marginal tons of thermal coal that may otherwise go on to the seaborne market, said Arthur.
"They are a factor in the Newcastle market's tight supply situation," he said of the coal demand for Australian coal-fired generators, adding this "new aspect of demand had unexpectedly appeared."
AnySpec was launched to the market in May with an industry event in Newcastle, Australia, followed by a showcase in Singapore in July, and later individual presentations to major producers, end users and traders.
"Both launch events went well and we received good feedback on AnySpec's technology, concept and market coverage," said Arthur.
The technology provider for AnySpec, Limpid Markets is also planning to launch a physical gold trading platform in the very near future, to complement their already successful gold derivatives platform.
"AnySpec is trying to create a mechanism where parties still have their direct relationships and do deals, but they have price information and transparency which third parties need," he said, summarizing the platform's advantages.