Armstrong Energy, Inc. Announces Agreement In Principal Regarding A Comprehensive Balance Sheet Restructuring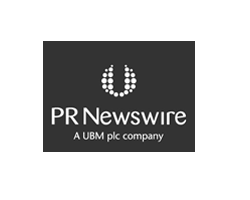 October 6, 2017 - Armstrong Energy, Inc., a producer and marketer of coal in the Illinois Basin in Western Kentucky, today announced that it has reached an agreement in principle with the holders of approximately $156 million in aggregate principal amount (representing approximately 78% of the outstanding principal amount) of the Company's senior secured notes due 2019 (the "Supporting Noteholders"), Knight Hawk Holdings, LLC, as well as the Company's largest shareholder and the Company's primary mineral rights provider on the terms of a strategic transaction that will provide for a comprehensive balance sheet restructuring.
The Company's primary mineral rights provider has agreed to support the restructuring with a new go-forward royalty agreement related to its mineral rights. The agreement in principle is subject to final documentation, due diligence, and customary approvals. In conjunction with the agreement in principle, the Company and the Supporting Noteholders intend to execute an additional forbearance agreement through October 31, 2017.
Armstrong expects its customer shipments and mining operations to continue in the ordinary course during the restructuring process contemplated by the agreement. J. Hord Armstrong, III, the Company's Executive Chairman, said that "Armstrong has sufficient liquidity to continue normal operations during the restructuring process" and that "this agreement in principle with our stakeholders follows months of intensive negotiations and is designed to both maximize creditor recoveries and strengthen Armstrong's balance sheet."
Armstrong is a producer of low chlorine, high sulfur thermal coal from the Illinois Basin, with both surface and underground mines. As of June 30, 2017, Armstrong controlled over 445 million tons of proven and probable coal reserves in Western Kentucky and currently operates five mines. Armstrong also owns and operates three coal processing plants and river dock coal handling and rail loadout facilities, which support its mining operations.