Wyoming Denies Permit for First Coal Mine in Decades; Company Can Resubmit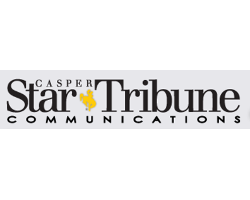 By Heather Richards
October 12, 2017 - Regulators rejected a permit for Brook Mine on Thursday, a proposed coal mine in northern Wyoming.
This official decision comes 15 days after an independent citizen's council sided with landowners over environmental concerns. Some locals in Sheridan had argued that the coal firm, originally from Kentucky, had put forward a deficient plan for operations in the historically mined region.
From ensuring protection of neighboring water wells, to studying the impact that blasting would have on nearby buildings to the risk of increased sinkholes, the Environmental Quality Council decided in four-to-one vote that the company should go back to the drawing board. Based on that decision, the state's Department of Environmental Quality reversed its earlier position and denied the mine permit and laid out a number of steps for Ramaco to remedy the application and try again.
"We denied based on the order and the findings from EQC. Obviously there is still a door open for [Ramaco] to review these deficiencies, but that is up to them," said Keith Guille, spokesman for the state environmental agency. "They can resubmit it, and we have to review that and make sure that it meets, for us, completion."
The coal company's CEO said he was pleased by the state's position in a statement Thursday. After the citizen's council decision in September, the company had implied a legal response if it was forced to start over.
"There is never a victory for Wyoming when the creation of high quality jobs and opportunities in coal/carbon innovation, manufacturing and energy technology for Wyoming's current and future generations is deferred or prevented," said CEO Randall Atkins. "We appreciate, however, that the DEQ will allow Ramaco Carbon to now supplement its current application."
Atkins also thanked local supporters in his statement.
The Brook Mine began as an idea for an ordinary thermal coal mine, a dwarf compared to the large surface mines in neighboring Campbell County that sell coal to power plants across the country. But the coal market busted in the midst of the company's legal battles.
Earlier this year, Ramaco Carbon announced that Brook would feed a coal research center to advance carbon product technology, calling the coal "too valuable to burn." The news was welcome by some in the region, eager for the economic boon of new jobs and local revenue. It was criticized by those still wrangling for more environmental protections from the mine itself and a neighboring coal company, Big Horn Coal, that is in a dispute with Ramaco over permit boundaries.
Counsel for the Powder River Basin Resource Council, the group of landowners that opposed the mining plan, said she would review the company and state statements before commenting.
Should the company proceed and satisfy state regulators' requests for a hydrology study and environmental assurances against subsidence concerns and the impacts of blasting, the amended application will again be sent out for public comment.