CSX Moves First Unit Coal Train From Kentucky Plant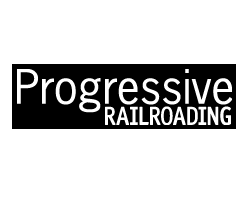 October 31, 2017 - American Resources Corp., through its subsidiary Quest Energy Inc. and Deane Mining LLC, has shipped its first unit train of thermal coal from a previously idled Mill Creek coal preparation plant in Letcher County, Kentucky, the company announced late last week.
The plant's operation is made possible in part through the start of the Access Energy underground mine, which belts directly to the plant's raw coal stockyard, according to a press release issued by American Resources.
CSX serves the 800 ton-per-hour plant, which uses a batch-weight rail loadout. The plant also has the ability to load processed coal directly to truck for transportation to regional customers.
Deane Mining's Mill Creek preparation plant and nearby Access Energy mine is one of only a few coal mining complexes to open in Central Appalachia since the coal downturn, company officials said.
"Given the steady improvements in the coal markets, we have begun the development or evaluation of three additional mines in the area that are anticipated to be profitable and could be producing in short-order with only a modest amount of additional working capital," said American Resources Chief Executive Officer Mark Jensen.