A Coal Company Is Going To Court To Build The First Wyoming Mine In Decades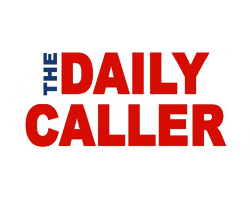 By Tim Pearce
November 2, 2017 - A coal company attempting to build the first mine in Wyoming in more than three decades took legal action Friday after state regulators denied a key permit for the project, Wyoming's Casper Star-Tribune reports.
State regulators acted on the advice of a citizen's council that reviewed Ramaco Carbon's plan to build a coal mine in northern Wyoming. The company did not properly account for environmental concerns around the mine's effects on water and soil, as well as how blasting out the mine will affect the surrounding community, the council said.
Despite filing an appeal that details seven mistakes on the part of the board, Ramaco CEO Randall Atkins has pledged to work with the board to fix the mining plan and alleviate any other concerns.
"The appeal is simply procedurally necessary, due to the judicial process," Atkins said in a statement to the Wyoming newspaper. "We will address all of the alleged deficiencies raised by the [citizen's board] in a manner that the State of Wyoming wants."
Right after state regulators denied the permit, Atkins asserted a more appropriate action would have been to approve the permit on the condition the company worked with the council until the members approved of the company's mining plan.
"This basically requires the company to start all over again with the permitting process after almost five years of effort and despite having complied with all of the permit rules and regulations of the Wyoming statutes," Atkins said at the time.
The Powder River Basin Resource Council has lobbyied against the mine. The council's lawyer Shannon Anderson slammed Ramaco for appealing the regulator's decision.
"This appeal tells the residents of the Tongue River Valley and the rest of us in Sheridan County that the company isn't concerned with protecting the important water resources and quality of life of the valley, but instead just wants to push forward with its deficient plan for a coal mine, regardless of the consequences to local citizens," Anderson told the Star-Tribune.
The new mine would take over a previously mined area populated largely by ranchers, The Associated Press reports.